The eclipse will be partial over UAE and Saudi Arabia.
Dubai: Many countries in Asia will witness a solar eclipse on June 21st. In UAE, Saudi Arabia and most of the Arab countries, a partial eclipse will be seen. But in Yemen, Sudan, Oman and some parts of India and Pakistan, the eclipse will be annular. A solar eclipse occurs when the moon comes in between the sun and the earth. Mohammed Shawkat Awda, representative of the Abu Dhabi-based International Astronomical Centre confirmed in Twitter, that the eclipse in UAE will last from 8:14 AM to 11:12 AM.
He added that the regions that can witness the eclipse are located within a narrow strip starting from southern Sudan with a width of 65km. The eclipse will travel east and while doing so, its viewability decreases, passing over Yemen, Saudi Arabia and Oman. The width of the strip decreases upto 33km at east Yemen. Shawkat added that the Astronomical Centre will conduct a live telecast of the eclipse in Abu Dhabi from 8 AM to 11 AM (UAE time). This will be available on the official YouTube, Facebook and Twitter channels of the Centre. Shawkat stressed that people should not watch the eclipse with bare eyes. Special sunglasses or filters are required to watch the eclipse.
To watch online:
Dubai Astronomy Group and Abu Dhabi International Astronomical Centre are broadcasting the live eclipse.
Click here for the live broadcast from Dubai and Click here for live from Abu Dhabi. Astronomy broadcasting web-service Slooh will also be setting up a virtual star watch party on their official website and official social media accounts.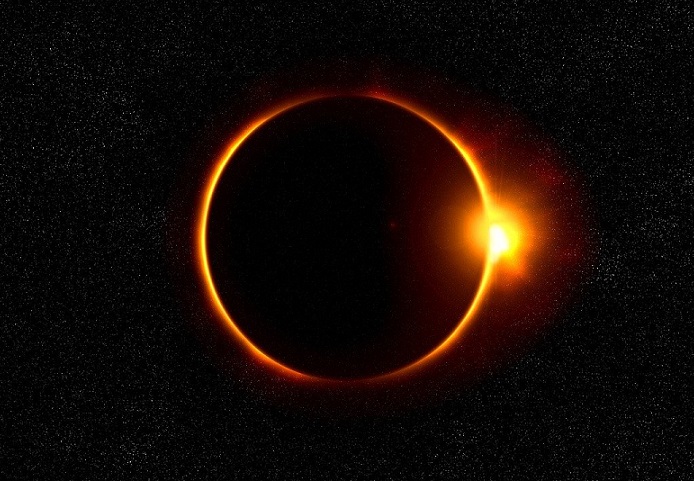 Annular solar eclipses occur when the Moon – passing between Earth and the Sun – is not quite close enough to our planet to completely obscure sunlight. This leaves a thin ring of the solar disc to see, and it is called 'ring of fire'. This occurs every year or may be two and visibility is limited only over certain regions on the earth. In a total eclipse, the moon will be closer to the earth, masking the entire sun during peak eclipse.
It is coincidental that today's eclipse occurs on the northern hemisphere's longest day of the year – the summer solstice – when Earth's north pole is tilted most directly towards the Sun. It is remarkable to note that the summer solstice, start of summer and International Yoga day are all connected.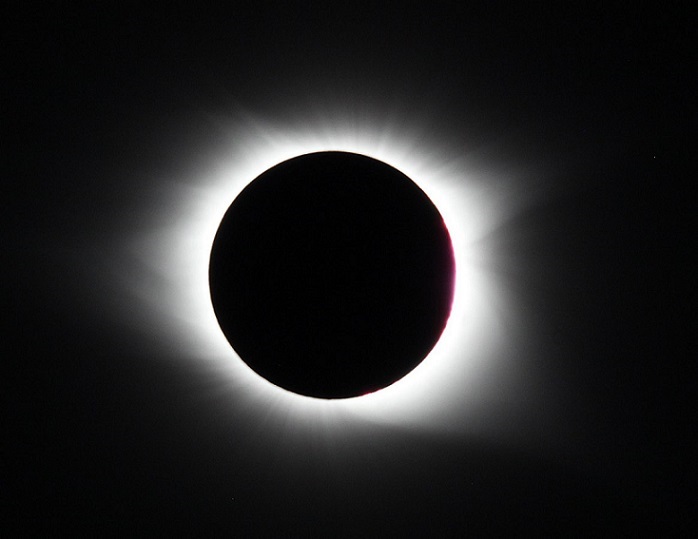 Do's and Don'ts on a Solar Eclipse
Here are some tips about what you can do on a solar eclipse time:
View the sun only through special filter glasses made specifically for safe solar viewing
While using the solar eclipse glasses, first position yourself towards the east direction, put the glasses on your eyes then turn towards the sun to observe the eclipse
Use only metallic body telescopes and eye pieces to observe the eclipse. don't use plastic ones
Now read something you must not do on a solar eclipse:
Don't ever look at the sun without proper eye protection
Don't view the sun through sunglasses of any type (single or multiple pairs)
Don't fit any filter to a telescope without first checking it thoroughly for damage
Don't look at the sun with filters made from photographic film, or any combination of photographic filters, crossed polarizers
Don't look at the sun with gelatin filters, cds, cd-roms, or smoked glass If you are not certain that a filter is approved and safe, or you have any other doubts, don't use it.