The Egyptian and French naval forces carried out transient naval training within the range of the northern fleet in the Mediterranean, with the participation of the Egyptian Shabiha frigate / Long Live Egypt / and the modern Egyptian submarine of model / 209/1400 / with the French frigate / LATOUCHE-TREVILLE.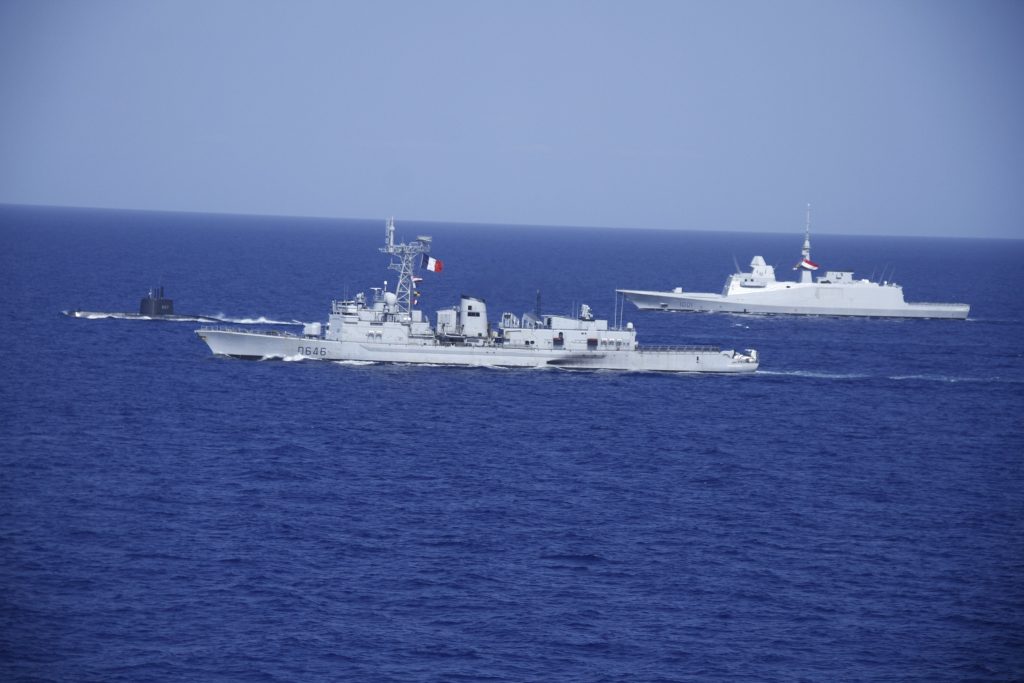 A statement issued by the Egyptian Armed Forces today said that the training included many different training activities, including training in securing and protecting an area of ​​importance against the threat of submarines at night, electronic warfare training, training on defense against atypical threats, as well as training on various sailing formations in addition to implementing signal transportation exercises. .
The statement pointed out that the training also included a simulation of protecting a ship of special importance while crossing a dangerous area and training on the measures taken by warships of different countries to protect economic zones on the high seas, indicating that the training showed the efficiency of the Egyptian and French naval crews participating in the implementation of tasks That was entrusted to them.