British Prime Minister Boris Johnson is set to roll out a £10 million anti-obesity campaign, including junk food advert bans. This massive campaign is considered to be because of his own brush with death that he partly blamed on his weight.
The PM will order GPs to prescribe cycling to lose weight as he attempts to put the nation on a diet. Some patients will be able to gain access to a bike through their doctor's surgeries and the government will provide more cycle lanes, traffic curbs, and parking for bicycles.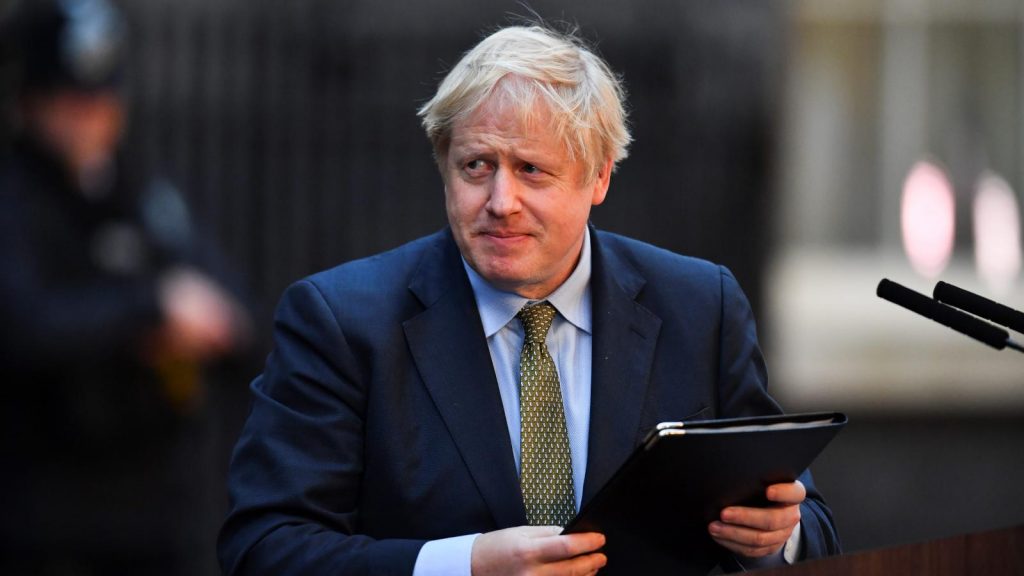 Johnson will announce his "Better Health" campaign on Monday.
"The campaign will include encouraging doctors to issue 'cycling prescriptions' for overweight patients, more segregated cycling lanes, and a ban on junk food television ads before 9.00 pm," said a government spokesperson.
"COVID-19 has given us all a wake-up call of the immediate and long-term risks of being overweight, and the Prime Minister is clear we must use this moment to get healthier, more active, and eat better," he added.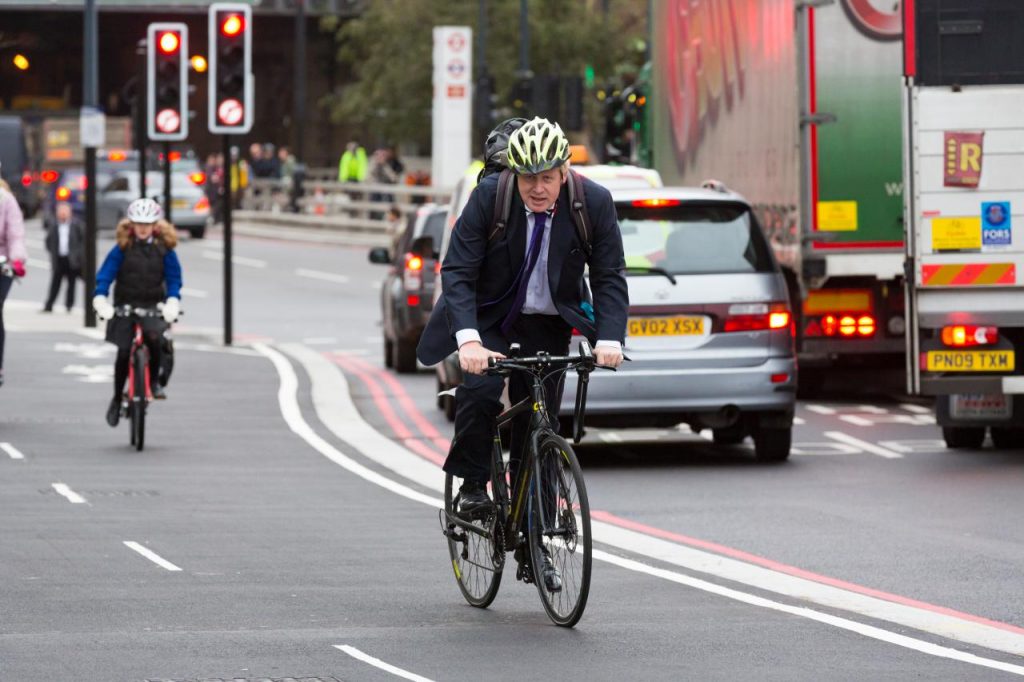 A new "Better Health" campaign, offering advice to 35 million people on how to lose weight and keep it off, will be supported by a 12-week plan, which will be seen as an attempt to put the country on a diet.
Other measures in the government's anti-obesity crackdown are expected to include:
A ban on junk food advertising on TV until after the 9 pm watershed
Outlawing online advertising of unhealthy foods
A ban on buy-one-get-one-free promotions on foods such as chocolate and crisps
Calories published on alcohol bottles and cans and restaurant and takeaway menus
The government claims taking up cycling is among the most effective health interventions a person can make and studies have shown that cycling to work is linked to a 46% lower risk of heart disease compared to commuting by car or public transport.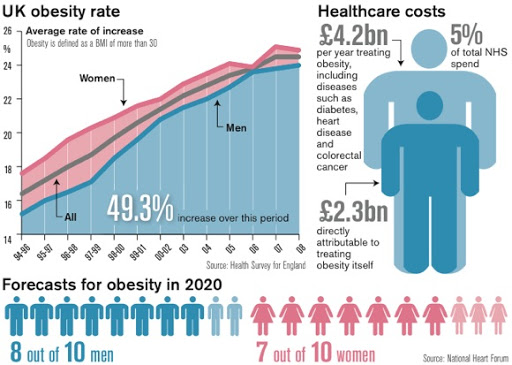 It is estimated that overweight and obesity-related conditions are costing the NHS over £6bn each year. There were nearly 900,000 obesity-related hospital admissions in 2018/19, with obesity a risk factor for chronic diseases including type 2 diabetes, some cancers, liver, and respiratory disease.
The PM's zeal in helping overweight Britons shed the pounds stems from his near-death coronavirus ordeal, which prompted him to warn colleagues: "Don't be fatty in your 50s."
On Friday he claimed to have lost "a stone and a bit" since his illness, after stepping up running, swimming and tennis, as well as cutting down on alcohol and eating more fish, chicken, and salads.