Washington: USA is once again indulged in the preparations of its President election on November 3. Even the whole world looks upto the US elections as the policies of the President of this strongest nation in the world affect the entire world economy. This time, the competition is between the current President for his second trial and his opposition Democratic leader Joe Biden.
While Joe Biden is active in the campaign process with meets and talks with several persons and organizations, Trump is apparently doing nothing. Mr. Biden's campaign attracted the world attention again when he pledged on Monday that the Trump-Government's Muslim ban would be ended in America, if he came to power. He also assured that the Muslim community will get enough space to include their voices in the country.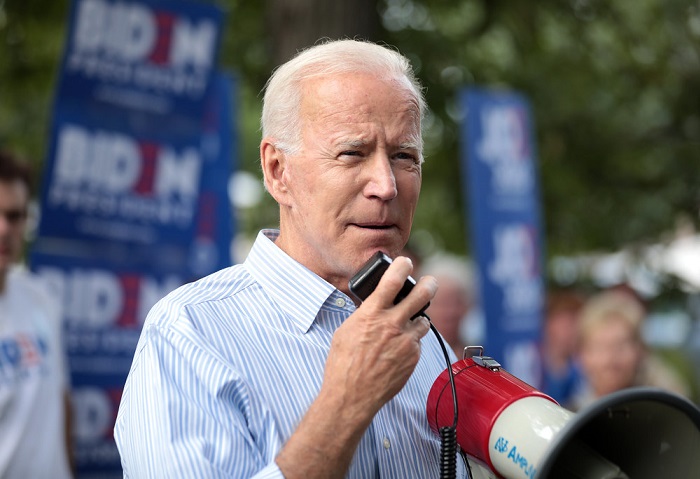 Mr. Biden was speaking to the activist group Emgage, in the first address by a US presidential nominee to a Muslim-American organization. He told an online audience of about 700 participants that he would end US President Donald Trump's "Muslim ban" on the first day of his administration. Mr. Trump announced the travel ban as a candidate in December 2015 and partly enforced it in an executive order in January, 2017. The order bans nationals of Iran, Libya, Somalia, Syria and Yemen from entering the US. Not only these Islamic countries, but Trump's crooked policy bans travelers from North Korea and some government officials from Venezuela also.
"If I become president, I will end the Muslim ban on day one. Day one," Mr. Biden said. "I want to earn your vote, I want to work in partnership with you, to make sure your voices are included in our nation." Mr. Biden was straight in his point of drawing a sharp contrast in his approach towards American Muslim community. Mr. Biden also revealed his policy of acceptance of Palestine as a state, in contrast with Mr. Trump.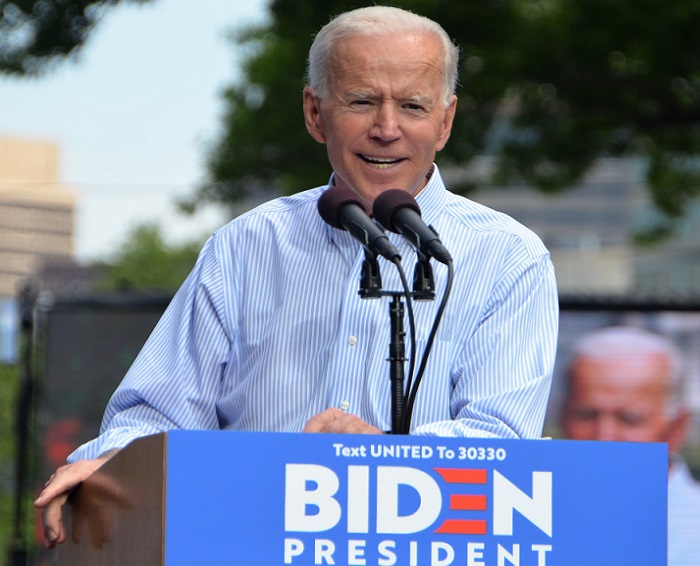 "I'll continue to champion the rights of Palestinians and Israelis to have a state of their own, as I have for decades," Mr. Biden said. "Each of them, a state of their own." Calling Mr. Trump "a poison", he asked Muslim-American voters to help him defeat the president in November. He said the Muslim community was integral to US success in fighting the pandemic, advancing social justices, serving in US military and helping the community. "I will be a president that recognizes and honours your contribution," Mr. Biden said.
Mr. Biden even quoted a Hadith (Prophet's sayings) on advocating activism. "Whoever among you sees a wrong, then he should change it with his hand; if he is not able to, with his tongue; if he is not able to, with his heart," Mr. Biden said. He was taking part in Emgage's Million Muslim Votes Summit, aimed at galvanizing different Muslim-American organizations to register one million votes before November. There are an estimated 2.15 million adult Muslims in the US, the Pew Research Centre says. Many have significant numbers in swing states that could determine the outcome of election, such as Michigan, Pennsylvania and Wisconsin.
"Muslim-American communities are organizing like never before, to maximize our voter turnout and to ensure that our voices are represented," said Wael Al Zayat, chief executive of Emgage Action, before the event. In a recent study, the Institute for Social Policy Understanding found that 73 per cent of eligible Muslims were registered to vote in 2019, up from 60 per cent in 2016. While Mr. Biden is actively taking his campaign for the USA president election through the right directions, Mr, Trump is accumulating controversies and pitfalls. His recent stands in Black Life Matter campaigns, Covid fatalities, H1 B visa policies and many others are reducing his support over the States.