A terrorist attack at the Austrian capital on Monday night shook the world when at least two people including a police officer were killed and many were wounded. Assailants opened fire at six different sites at central Vienna.
Austrian Chancellor Sebastian Kurz described the incident as a "repulsive terror attack". Several attackers were still at large as police shut down and blocked off large parts of the city centre in a manhunt, Interior Minister Karl Nehammer said.
Among the two people killed was one of the gunmen. All the locations where the attacks took place were in the vicinity of a street housing the city's main synagogue. The attack was first reported at the city's Seitenstettengasse synagogue about 8pm local time.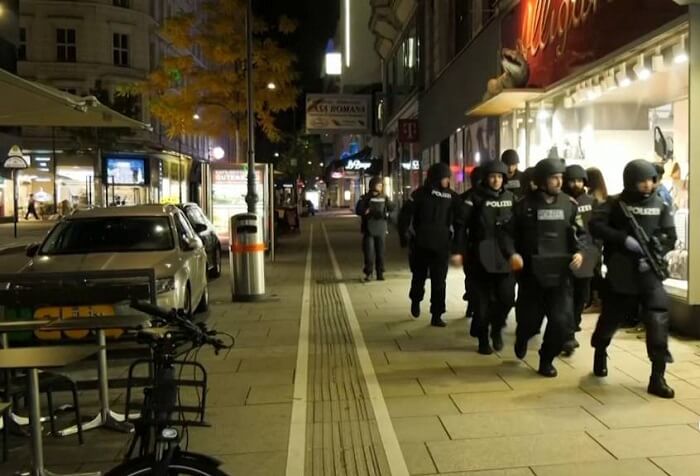 An officer guarding the building was injured, newspaper Kronen Zeitung reported. At least one gunman was arrested, Mr Nehammer said. Others are still out in the city. Footage on social media shows people fleeing the scene as emergency services arrived. Other footage, that has not been verified showed gunman running down a street shooting at citizens.
"There are several injured persons," police tweeted. "We are on site with all available forces. Please avoid all public squares in the city." The attack happened hours before a partial lockdown was due to go into place due to the rising spread of the corona virus. Local media said that there was a hostage situation at the city's Hilton Hotel, while some other reports say that the hostages are taken to a Japanese restaurant on Mariahilfer Strasse.
Police said trams and buses were not stopping in the centre of the city and urged social media users not to post footage of the attack online while the investigation was continuing. Authorities blocked roads around the city centre. Newspaper Kronen Zeitung reported that a synagogue had been attacked.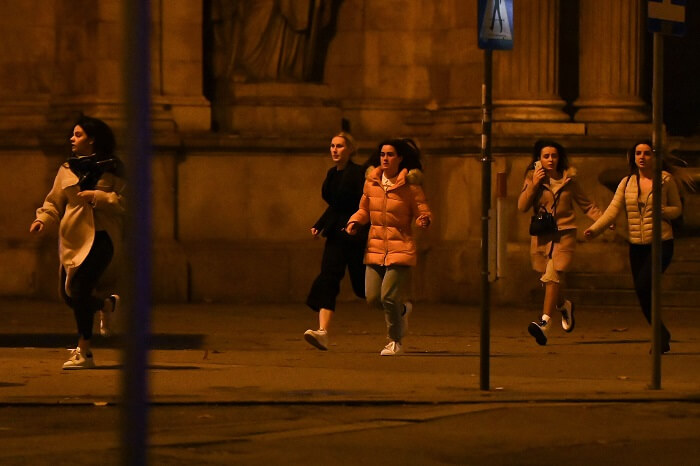 Media reported shots fired in the area of a nearby square, Schwedenplatz. Jewish community leader Oskar Deutsch said on Twitter that it was unclear if the Vienna synagogue was hit in the attack because it was closed at the time. "It sounded like firecrackers, then we realised it was shots," said one witness quoted by public broadcaster ORF.
Mr Deutsch told the Kurier newspaper that no members of Vienna's Jewish community were injured in the attack. Rabbi Schlomo Hofmeister told the media that he saw at least one person shoot at people sitting outside bars in the street below his window.
"They were shooting at least 100 rounds just outside our building," Rabbi Hofmeister said. "All these bars have tables outside. This evening is the last evening before the lockdown. As of midnight, all bars and restaurants will be closed in Austria for the next month and a lot of people probably wanted to use that evening to be able to go out."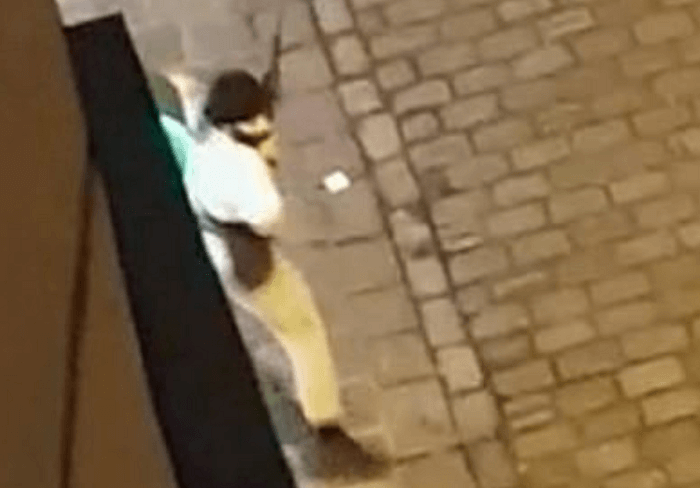 Former FBI agent Ali Soufan said on Twitter the incident had "the hallmark of an ISIS terror attack".
"It seems like a Paris-style operation committed by numerous attackers at more than one location," Mr Soufan said. "There is reportedly a hostage situation unfolding at a Japanese restaurant in the city centre." French President Emmanuel Macron tweeted, "We French share the shock and sorrow of the Austrian people".
He referred to the killing on Thursday of three people by a knife-wielding attacker in southern city of Nice and the beheading of a school teacher by an extremist outside Paris days before.
"This is our Europe," he added. "Our enemies must know with whom they are dealing. We will not retreat." EU Council chief Charles Michel tweeted that the bloc "strongly condemns this cowardly act".