The world celebrates International Day of Yoga today on 21 June (also the day of the summer solstice). However, celebrations usually marked with mass yoga practices, are somewhat dampened due to the ongoing global pandemic.
Indian Prime Minister Narendra Modi on Sunday addressed the nation on the sixth International Yoga Day where he said this is the day of unity as yoga binds everyone together.
"It is a day of universal brotherhood. The theme of International Day of Yoga this year is 'Yoga at home, Yoga with family'. Today, we will stay away from all social gatherings and do yoga with our family. When family members come together in practicing yoga, it spreads energy in the entire house," said PM Modi.
Even in nations that are officially not under lockdown, authorities have insisted on following social distancing norms and avoiding crowded places and mass gatherings. In such a scenario, a group practice of the ancient Indian form of exercise is unlikely and inadvisable. But the practice of yoga indeed is still beneficial, especially in these times with increased stress and decreased physical activity.
The International Day of Yoga has been celebrated annually on 21 June since 2015, following its inception in the United Nations General Assembly in 2014. Yoga is a physical, mental, and spiritual practice that originated in India. The Indian Prime Minister, Narendra Modi, in his UN address suggested the date of 21 June, as it is the longest day of the year in the Northern Hemisphere and shares a special significance in many parts of the world.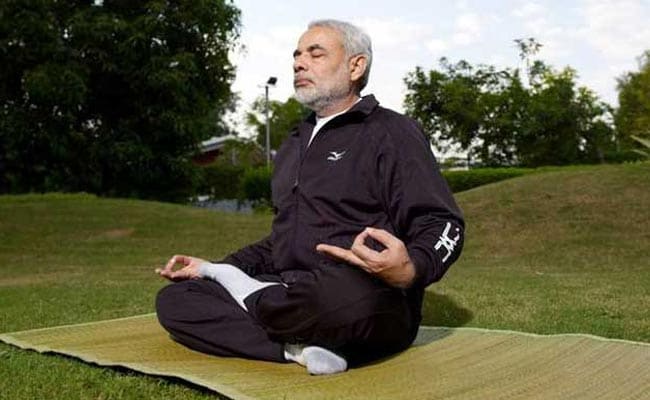 The ancient practice which has its roots in India has been found to lower blood pressure and pulse rate of participants over the age of 40 who practiced yoga for five years, according to a study, conducted by the Government Medical College, Nagpur, and published in Indian Journal of Physiology and Pharmacology.
"The world is taking the need to practice yoga more seriously in the wake of Covid-19. Yoga has many asanas (poses) to boost our immunity. These asanas strengthen our muscles and metabolism. Coronavirus attacks our respiratory system, and pranayama (breathing exercise) is the best exercise to keep ourselves safe," the Prime Minister said, urging people to include pranayama in their daily routine.
Studies have also shown that yoga can decrease the secretion of cortisol, which is the primary stress hormone. A study, published in the journal Complementary Therapies in Clinical Practices found that participation in a two-month yoga class can lead to a significant reduction in anxiety in women who suffer from anxiety disorders.
He also said that yoga teaches us never to give up and lead a balanced life.
"Yoga enhances our quest for a healthier planet. It does not discriminate, goes beyond color, race, faith, and nations. Anyone can embrace yoga – all you need is some time and space," PM Modi said.
He ended the address with Sanskrit verse: Lokah samastah sukhino bhavantu (may all beings be happy and free).