It's officially the Halloween season, which means there will be plenty of frightful activities, creepy feelings. And – one of our favourite things – sweets (of course). So, get ready for the ultimate frightening night and a Spooky Halloween at Coya Abu Dhabi. And enjoy plenty of stuff to do than you can shake a witch's broomstick at. Lets read on to find out what all it has to offer!
Halloween trends at Coya Dubai
The Halloween celebrations at COYA Abu Dhabi are known for their spookiest decorations and performances. The venue is a perfect one-stop station for celebrating Halloween as it has a club of artists, performers, and DJs.
COYA has been holding this event every year since 2014 and has been a go-to venue for the scariest Halloween locations for guests and people residing in UAE. This is the event that first introduced Incan heritage and Peruvian cuisine to the Middle east.
The Forbidden Forest themed Halloween at Coya Abu Dhabi 2021
And in the year 2021, COYA Abu Dhabi is hosting a Halloween party titled The Forbidden Forest. The trendy Peruvian restaurant is going all out for a glitzy and scary brunch. The brunch is schduled on Thursday, October 28, from 9 pm onwards. Enjoy ceviche's, maki rolls, sushi, chicken baos, grilled tiger prawns, and other Latin American-inspired dishes in the "forbidden woodland."
On October 30, Garden of Cove at Cove Beach Abu Dhabi will take on a spooktacular new look with a Halloween-themed makeover. Allow the techno rhythms to engulf you as you wander around the eerie garden. For AED299, you'll get some delectable snacks and beverages.
And you know what? This year, Cove Beach Abu Dhabi is conducting a costume contest! Let us find out what is in it.
Level up your Halloween game with a costume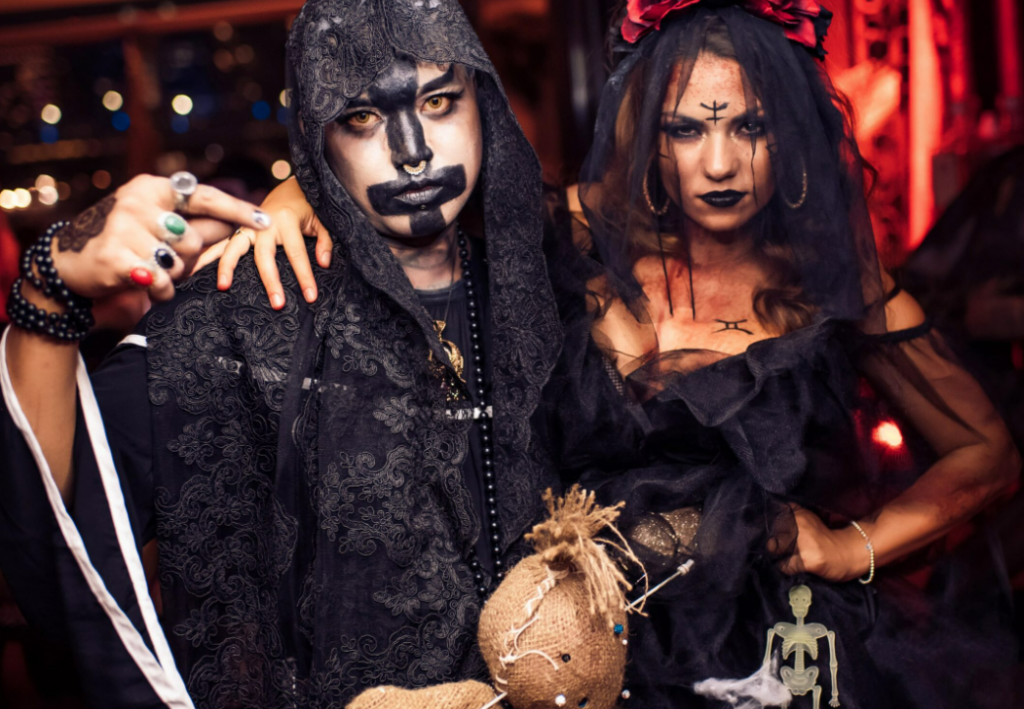 Come decked in your craziest, scariest, and spookiest Halloween costume to stand out among the guests. This Halloween beach club venue also holds contests for best costume and best-dressed couple. Crank up the party atmosphere and take your Halloween costumes to a notch above with your best creepy and eerie outfit.
Dine in with delectable cuisines
The dinner will be served until midnight, and post that, the dance floor will be open for about three hours, including spooky live performances and DJ sets. Accommodating up to 80 seats in the restaurant and 25 seats outdoor, the COYA Abu Dhabi offers all its guests a delectable selection of Peruvian and Latin American cuisines. The party will last all night, so come geared up to enjoy, celebrate, and dance unhindered till early.
Parting Words
So, This year's Halloween in 2021, why not check out this spooky beach club and enjoy lavishness and their eclectic, glamorous, scary, and exciting decor? So, visit Coya Abu Dhabi for some endless entertainment, premium dining experience with exotic menus of rich and deep taste. Let the music engulf you in its techno beats that seep into you and take control over all of your senses. Enjoy drinks and treats at this mystical garden-themed Halloween party.