Mumbai: The Bollywood stars' Covid infection, which was a hot headline in the media takes a new position when Aiswarya Rai Bachchan and her eight year old daughter Aaradhya tested Covid negative after a couple of week's treatment. While both of them left the Mumbai Nanavati hospital, Aiswarya Rai's husband Abhishek Bachchan and Abhishek's father Amitabh Bachchan are still on treatment at the same hospital.
The news was revealed by her husband Abhishek Bachchan in a tweet on Monday, ten days after the pair were first admitted to hospital in Mumbai.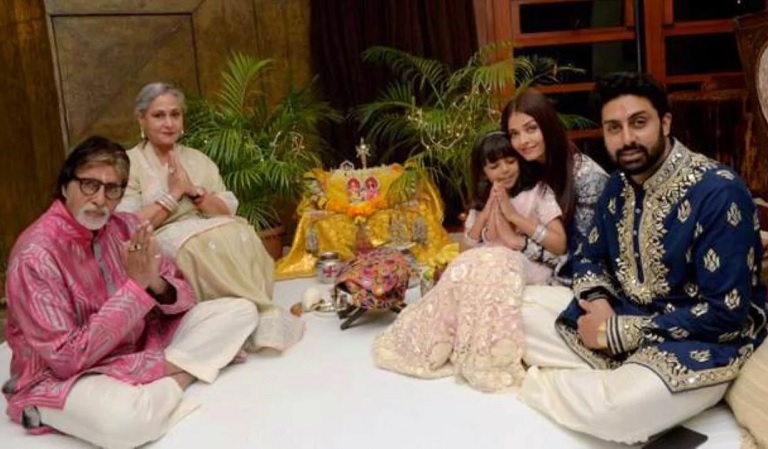 "Aishwarya and Aaradhya have thankfully tested negative and have been discharged from the hospital. They will now be at home. My father and I remain in hospital under the care of the medical staff," Abhishek Bachchan Tweeted.
On Sunday, July 12, it was announced that Aishwarya and Aaradhya had tested positive for Covid-19. At the time, it was reported they were asymptomatic and quarantining at home. However, the following week, the two were transferred to hospital after complaining of "breathlessness", local media reported. During their stay in hospital, fans were assured the pair were fine and their symptoms were mild.
Last week, there were rumors that Amitabh Bachchan have been tested negative for Covid. But later on, the legendary actor himself denied all of them. Drawing attention to one clip claiming he had recovered, the Bollywood legend retweeted the Times Now video on Thursday, July 23, writing: "This news is incorrect, irresponsible, fake and an incorrigible lie!"
He has been communicating with fans via social media during his stay in hospital, regularly sharing poems to thank people for their well wishes. His father Harivanshray Bachchan was a famous Hindi poet. Amitabh shared one of his poems on 19th July in Twitter, which on translation reads:
"I stand with those who keep their spine straight at all times.

Those who cannot do away with justice,

Those who can never bow down to torture.

No matter if they are fighting alone,

Or a huge crowd is supporting them,

I am with them.

I stand with those who keep their spine straight at all times."
A day before, Amitabh shared a picture on Twitter with his family, expressing gratitude towards all who were praying for the family's recovery.
The members of the Bachchan family do enjoy the highest profile among the people who tested Covid positive in India. The state of Maharashtra, of which Mumbai is the capital, has more than 366,000 confirmed cases of the corona virus, with more than 1,200 new patients being reported each day.
Nationally, the country of 1.3 billion people has reported more than 32,000 deaths.