So, have you read the previous articles about some amazing recipes to try with your kids? If you have already tried cooking with your kids, you must have understood how excited they get in the kitchen. It's also the easiest way to get them to eat some veggies and fruits by involving them in the cooking process.
Allowing your child to have a say in what ingredients should go into certain things will make it fun for him/her. This article goes through 3 more easy and amazing recipes for you.
1. Banana Mug Cake
This is a very lovely and healthy dessert. Who can resist a delicious dessert that can be made in a few minutes? You can choose chocolate chips or sprinkles to garnish this cake.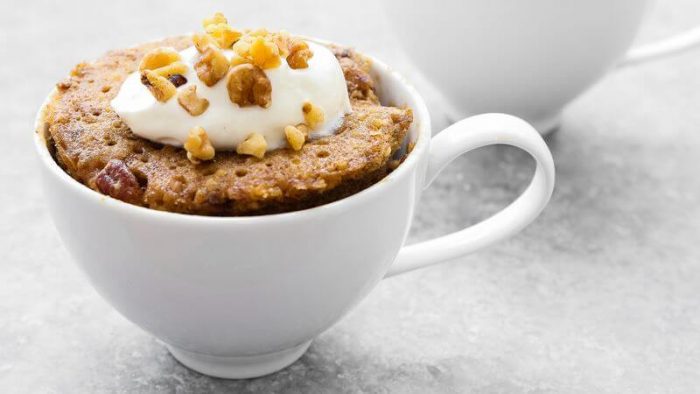 Ingredients:
Banana- 1 ripe (half for recipe and another half for garnishing)
Butter- 1 tbsp
Egg white- 1
Vanilla extract- 1/2 tsp
Oat flour- 5 tbsp
Baking powder- 1/4 tsp
Ground cinnamon- 1/4 tsp
Salt
Method:
Place half the banana in a microwave-safe mug and mash it well.
Mix in butter, the egg white, and vanilla extract.
Add oat flour, baking powder, salt, and ground cinnamon.
Mix until everything is blended together nicely.
Microwave on high for about one minute or until the middle of the cake is firm.
Top banana slices and you can also sprinkle on some cinnamon powder.
2. Peanut Butter Balls
This is one of the best snack recipes to try for school or picnic. They are sweet and healthy. You can store them in the refrigerator for portable snacks.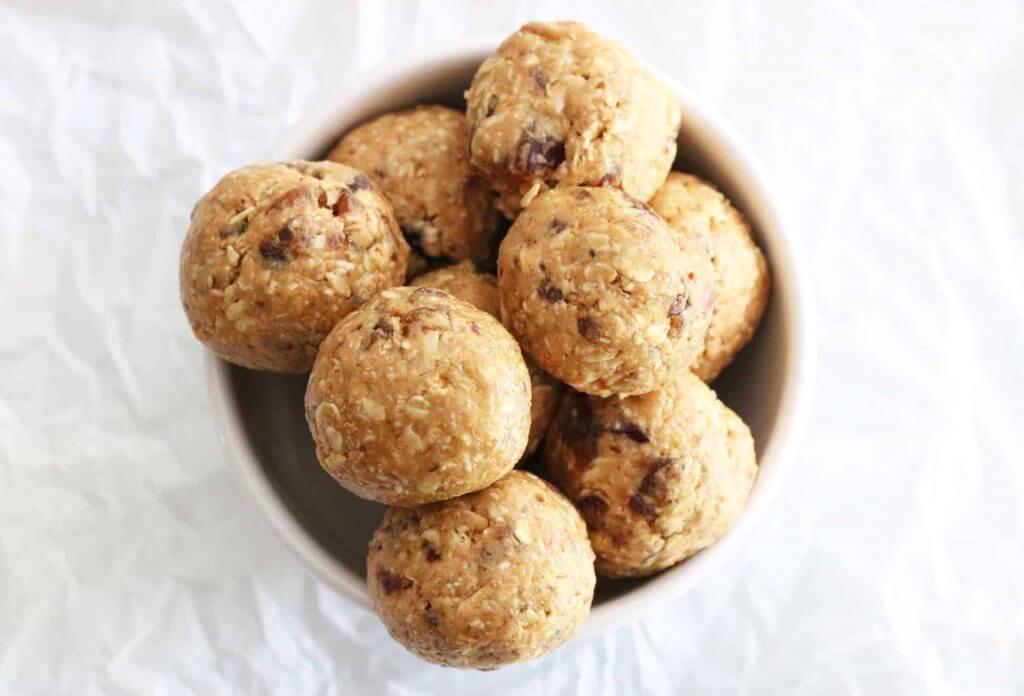 Ingredients:
Chunky peanut butter- 1/3 cup
Honey- 1/4 cup
Vanilla extract- 1/2 tsp
Milk powder- 1/3 cup
Quick-cooking oats- 1/3 cup
Graham cracker crumbs- 2 tbsp (you can choose other biscuits too)
Method:
In a small bowl, combine the peanut butter, honey, and vanilla.
Stir in the milk powder, oats, and graham cracker crumbs.
Shape into small balls. Cover and refrigerate until serving.
3. Egg Sandwich
Okay, meet your friend for a busy day! Not just for your kids, this sandwich can save you time. This breakfast has high-protein and low-fat and will keep you full all morning. As in any sandwich, you can choose the filling you like.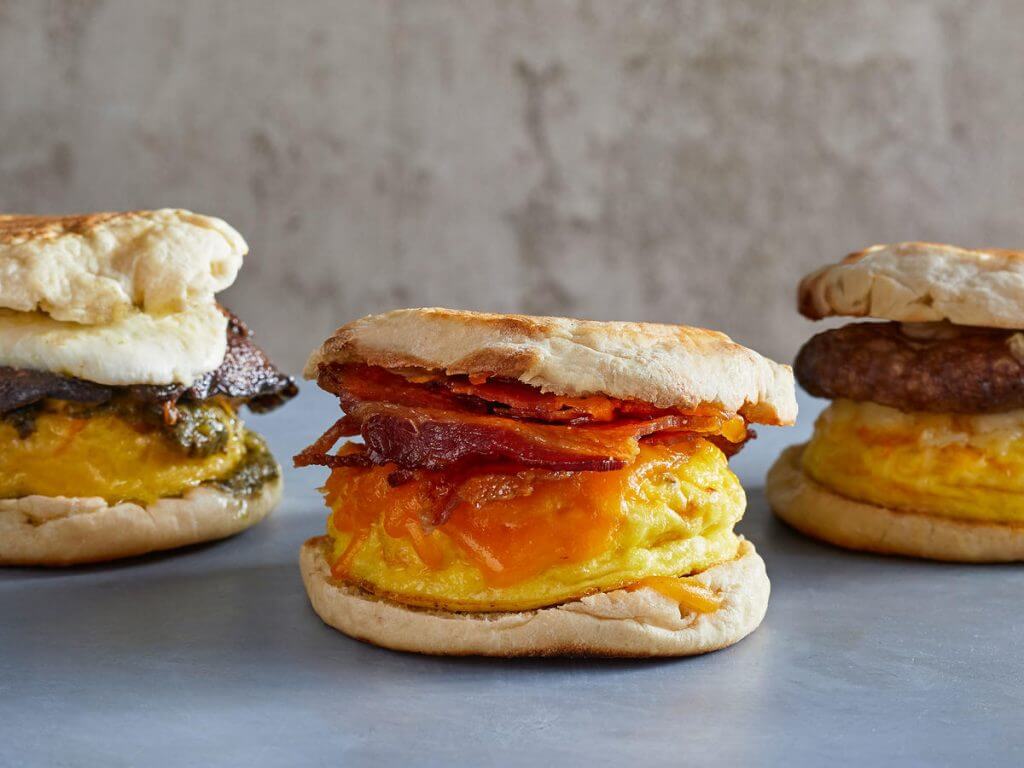 Ingredients:
Bacon- 1 piece
Egg substitute- 1/4 cup
Salsa- 1 tbsp
Cheddar cheese- 1 tbsp shredded
English muffin, split, toasted- 1 (you can use bun/bread too)
Spinach leaves- 3
Method:
Place bacon on the bottom of a custard cup coated with cooking spray or butter.
Pour egg substitute over top.
Microwave, uncovered, on high for 30 seconds; stir. Microwave 15-30 seconds or until the egg is almost set.
Top with salsa; sprinkle with cheese.
Microwave just until cheese is melted, about 10 seconds.
Line bottom of English muffin with spinach. Place egg and bacon over spinach.
Happy cooking!!