With the advent of the holy month of Ramadan, it becomes very important to provide our bodies with the basic food we need, so that we can avoid any health problems such as dehydration and constipation. There are many health benefits of healthy fasting during Ramadan, including that it allows us to adopt a more healthy lifestyle.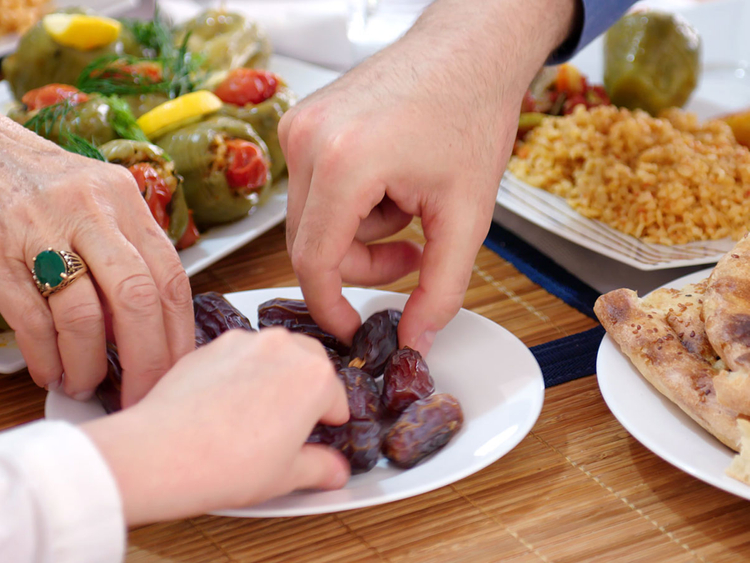 With fasting, we realize the value of food as well as control appetite and thirst, as it cleanses and removes toxins from the body, and it may help in losing weight as well if the need arises. So we offer you 1 0 nutritional advice to take into account during fasting:
1 – At breakfast, always remember to start it slowly. At first, make sure to hydrate your body by eating water and dried fruits such as dates, apricots or figs, in order to restore the blood sugar level in your body.
2- Enjoy two nutritious, balanced meals (Iftar and Suhoor) that contain complex carbohydrates, vegetables, animal protein, and healthy fats with light meals between Iftar and Suhoor. Avoid fried or greasy foods, and make sure to choose healthy cooking methods such as grilling and baking, direct roasting over a fire, steamed or slow boiling.
3- Increase your intake of fiber-rich foods, such as dark green leafy vegetables and edible peeled fruits, in addition to complex carbohydrates such as whole-grain bread, brown rice, quinoa, lentils, chickpeas, beans, and beans. Fiber is known to delay the absorption of sugar, which delays the feeling of hunger and gives the body vitality and activity throughout the day.
4- Limiting the intake of foodstuffs made from refined carbohydrates, in addition to highly processed foods that contain large amounts of fats, sugars and salt.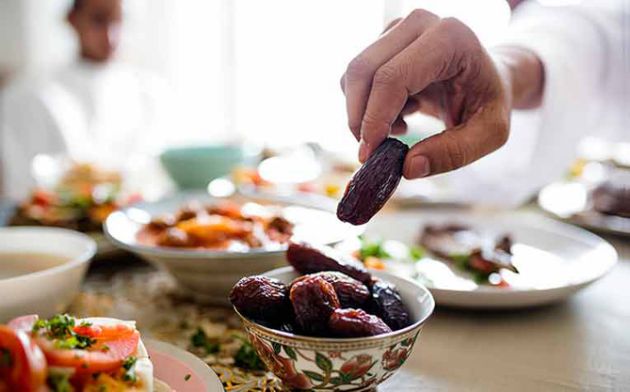 5 – Make sure that your meal contains a low-fat dairy product without flavors such as milk, labneh, yogurt, whether in the suhoor or breakfast, as they are rich sources of calcium.
6- For desserts, you can eat a small piece of it sometimes. To satisfy your craving for sweets, eat fresh fruits or traditional oriental sweets such as baked qatayef and stay away from fried foods.
7 – Control how much you eat. Try not to overeat for breakfast and the pre-dawn meal, as this may expose you to indigestion and the possibility of weight gain.
8 – Quench your thirst with water. Drink a large amount of water between breakfast and the pre-dawn meal to avoid dehydration during fasting, unless the doctor advises you otherwise.
9 – Before the beginning of the Holy Month, start by gradually limiting the intake of caffeinated drinks, reducing or avoiding drinks such as coffee, tea, soft drinks, and energy drinks, as caffeine may have a slight effect on diuresis.
10 – Although you may feel exhausted during the holy month and lack of energy, it is important to maintain an active lifestyle, so make sure to walk at least three times a week. Always consult your doctor before embarking on any regular exercises.