Diabetes has become a common and serious ailment. It is necessarily a lifestyle disease, but hereditary chance of getting it are not rare.
Type 2 diabetes mellitus
It is a chronic condition that affects the way the body processes blood sugar (glucose). With type 2 diabetes, the body either doesn't produce enough insulin, or it resists insulin. Symptoms include increased thirst, frequent urination, hunger, fatigue and blurred vision. In some cases, there may be no symptoms.
What is insulin?
The digestive system converts the carbohydrates in your food into glucose. Insulin is a hormone produced by an organ called the pancreas that absorbs glucose and regulates carbs and fat metabolism. There are five types of insulin, and the difference is based on its effectiveness and reaction. The diabetologist will recommend you the best insulin based on factors like your age, weight, sugar control, lifestyle, your frequency of injections and your response to insulin.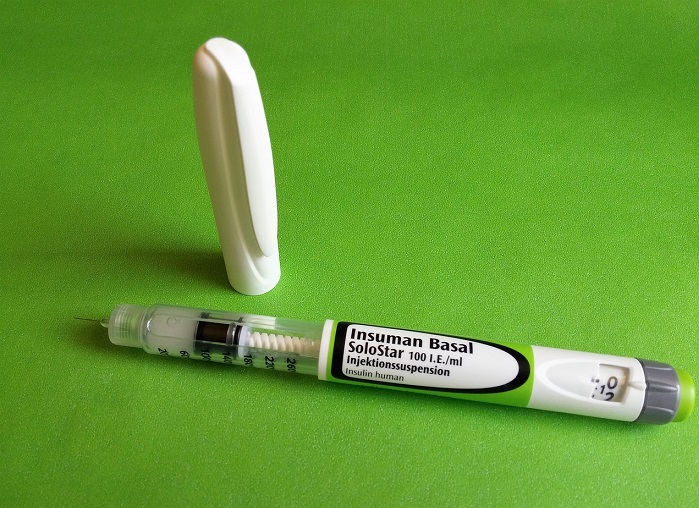 How insulin is used?
Insulin is most commonly injected to the fatty layer of your skin using a syringe. But insulin pens and pumps are also used. According to your sugar needs, you can decide the frequency of the dose. On the other hand, the insulin pump is attentively attached to your pocket, waistband, belt or your innerwear, which continuously provides insulin at a special rate with the help of a tube. Where injections are the most common method, you can use the insulin inhaler to deliver the insulin powder to the lungs via the mouth. Scientists are also trying to develop insulin in tablet form, but it is still at the stage of clinical trials.
Painless injection
Nowadays, insulin injection does not cause pain, as the injection needle is very small or subtle. But the reason for your fear of insulin injections can be psychological, which is called the state of Psychological Insulin Resistance. In such cases, you start expressing reluctance to take insulin, because you are afraid of pain from the injection, low blood sugar, and weight gain. Some people may also see insulin therapy as a cause of their condition worsening due to psycho-social insulin residuals and may discredit it, as you may find it permanent, obstructive and hard to follow.
How to store insulin properly?
Keep the insulin bottles in the refrigerator until the expiry date. Allow the vial of insulin to reach the room temperature before injection and store the open bottles at room temperature for one month and then discard them. Avoid keeping your insulin in extreme temperature, keep it away from sunlight and do not freeze. Take care of the colour, smell and clarity of insulin, do not use it if you see any changes in the insulin. Do not use Insulin after the expiry date has passed.
Insulin has got side-effects?
Side effects are rare for insulin. Sometime you my feel redness, swelling and itching or slight pain at the injection site. But its effect disappears in a few days. On rare occasions, you may feel severe allergies. A high blood sugar level can rise in hypoglycemia. At the same time, low levels of insulin can increase your blood sugar levels (causing Hyperglycemia). You may gain weight while on insulin therapy. Also, if your sugar control is not in good condition for a long time, then your eyes may also be affected temporarily (diabetic retinography).
The ultimate fact about insulin is, know it properly, use it wisely and control the diabetes. This will make our life so much easier than you think.