Fruits provide vitamins and nutrients to maintain a healthy body. But, only eating one kind of fruit isn't enough. However, eating a variety of fruits regularly can be difficult. Not all types of fruits are available all year round.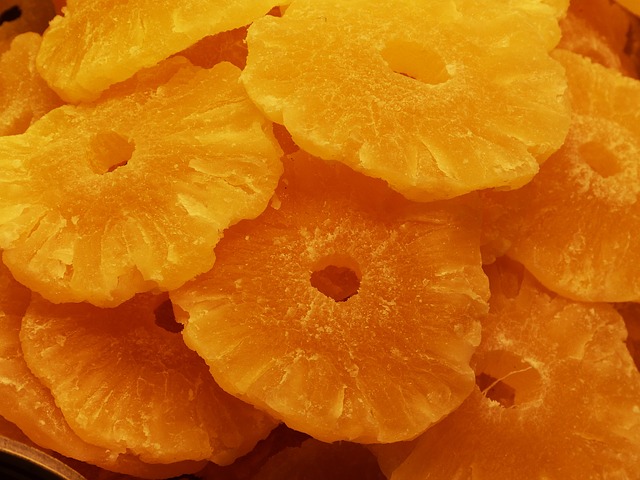 That's why many people resort to dry fruit. Besides its convenience, it has many benefits. Here are some benefits of dried fruit.
Dried fruits such as dried figs, dates, raisins, and peaches. Besides their sweet and delicious taste, you have reason to include these ingredients in your diet. They are:
Boosts the immune system
For a quick immune system boost, dried goji berries may help. They're considered as superfoods that contain iron, vitamin A, and vitamin C. Also, they have lower calorie and carb content.
The vitamin C in dried fruit not only enhances the immune system. It also improves skin quality and fights off infections.
A natural laxative
Dried fruits contain six times more fiber than fresh fruits (about 15 grams of fiber per hundred grams), which promotes intestinal passage and prevents constipation, especially dried figs.
A source of energy
Dry fruits are ideal when you need to get energy from a snack to counteract fatigue and increase optimism. Athletes, children, and women find it an easy way to get a fast energy source. A handful (25 grams) of dried peaches contains about 40 calories, while dates (75 calories) and raisins (80 calories).
Also, following a specific weight loss diet does not prevent you from getting a handful of them, because despite the fact that they contain many calories, they are low in fat.
Very nutritious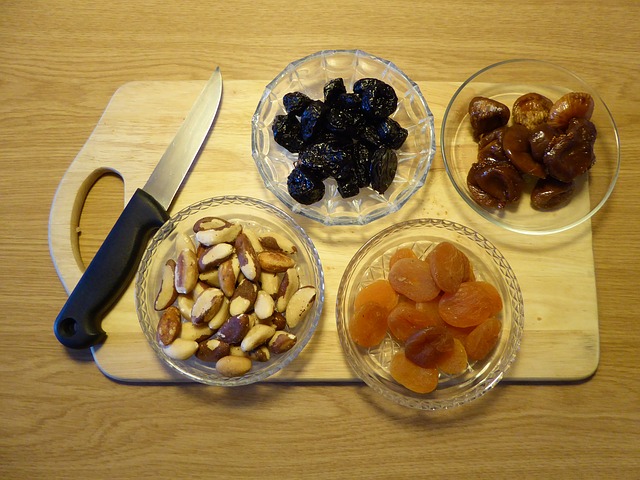 Eating more dried fruit than fresh fruits can give more nutrients to the body. The drying process condenses nutrients in the fruit. It can provide more potassium, folate, magnesium, etc.
Dried fruits provide many minerals and vitamins that your body needs: such as calcium, iron, magnesium, potassium, vitamin A (beta-carotene), vitamin B1, B2, B3, and others. All of them will help strengthen your bones and muscles, reduce fatigue, and boost your health.
Good for the heart and bones
Its high potassium content helps remove excess fluid and sodium from the body and is also beneficial to the muscles, so it contributes significantly to cardiovascular health.
Also, for bone health, as some studies have proven the benefit and functional value of dried plums in postmenopausal women and increase their risk of osteoporosis. Dried figs are also known for their high calcium content.
A source of antioxidants
The polyphenols, carotenoids, and vitamins A and E in dried fruits work effectively against aging of the skin and body. There is no better treatment for wrinkles than taking natural antioxidants.
In addition to these benefits, they are delicious and easy to use whether it is a snack between meals, as a dessert or an ingredient in delicious recipes, dried fruits provide a delicious and healthy touch to our diet.
Prevents and controls diabetes
Despite being high in sugar, dried fruit can prevent and reduce the risk of diabetes. Common dried fruits like raisins have antioxidants.
Antioxidants in dried fruit can improve the response of insulin. They can also prevent oxidative stress and inflammation in the pancreas.