Often we come across a lot much tensions and stress in our life. People afford to so many multitudes of ways to overcome this. A majority of these attempts are futile, taught by some frauds. Owning a pet is a very fruitful measure to lessen your tensions.
"I was driving home from work and driving over a bridge. I had had such a horrible day," says Sarah (name changed on request). Feeling overwhelmed by her stressful job in healthcare, the Dubai resident had one thought running through her mind.
"I was shaking and crying, and just felt so worthless. I kept wanting to drive off the bridge. But all I could think about was how upset my cats would be and how they would miss me," she says.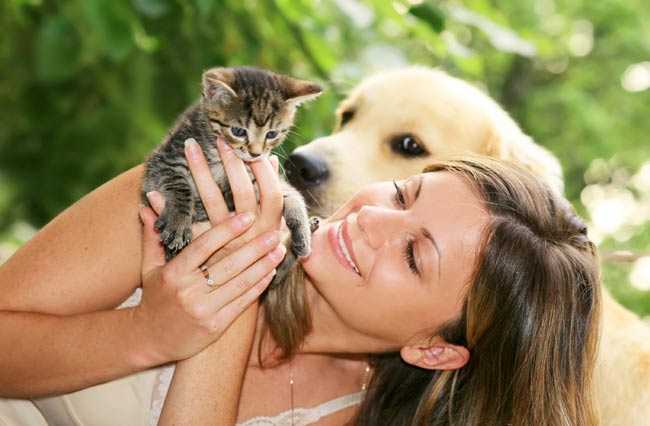 The 32-year-old was eventually ­diagnosed with depression and ­anxiety, but credits her rescue cats for saving her life three years ago. "They just seemed to know I needed them and wouldn't leave my side when I was at my worst," she adds. "They meowed at me to get up every day, rather than just lie there all day. I realised I had more to live for – my family too, of course, but I never wanted to burden them with anything."
Sarah's story isn't uncommon. Many pet owners find that living with and caring for an animal has serious upsides. A study conducted by research organisation Ipsos on behalf of Boehringer Ingelheim pharmaceutical, sampled three groups of 3,000 people from five countries: healthy owners, owners with health issues, and owners with kids suffering from health issues. The findings, which were published in January, confirmed what many pet lovers have long suspected: dogs, cats and other pets have a positive impact on health, well-being and happiness.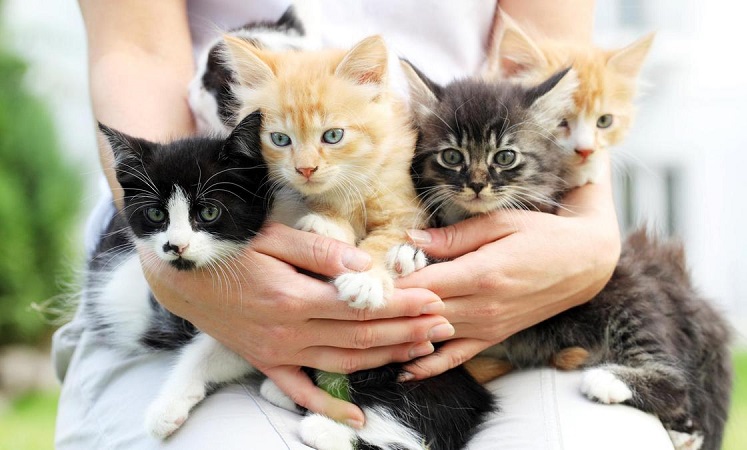 More than 90 per cent of pet owners surveyed said their pets influence their quality of life, specifically in terms of forming a strong emotional bond that can help people cope with or overcome physical and mental illness.
"Animals are so grateful for their relationship with you. They are thankful that you gave them a home and all that love," says Dr Fadi Daoud, a veterinary surgeon at Australian Veterinary Hospital in Abu Dhabi. "So when there is something [wrong], they are more than happy to return it back to you. They connect to you on a high emotional level that's almost unbelievable."
Another pet owner, who made sure to bring her furry friends with her when she moved to the UAE, is Sophie Elizabeth Caslin. The 23-year-old brought her dog and Bengal cat from the UK to Dubai two years ago. And when she was diagnosed with depression, she found strength through her loving pets, especially her dog.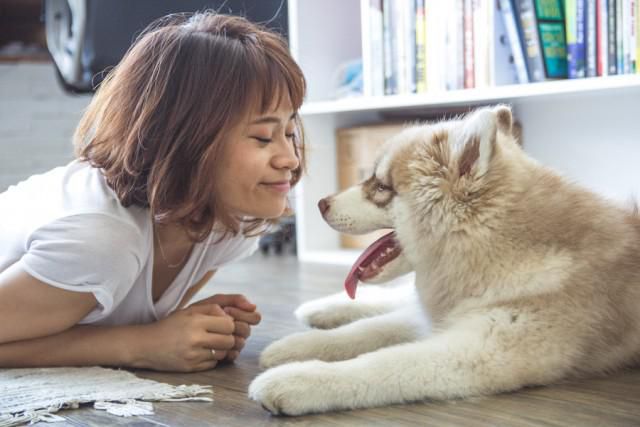 "I've always suffered with depression, but I could never trust anyone else to care for my dog the way I did, and I can honestly say he is the only reason why I am still alive today," she says of her eight-year-old Pomeranian-Chihuahua mix, Chinkles. "I realise now that it wasn't a healthy way of thinking, but knowing that we had a bond and that he wouldn't have the same love as I gave him if he went to someone else, kept me from doing anything stupid."
Chinkles's unconditional love ­became apparent once again when Caslin went through a difficult period when she lost her father in 2014. "If I am sad, Chink knows and will rest his head on me, and lick me and tears," she says. "He brings me his favourite toy and places it on me as an offering of happiness. Normally, he wouldn't let it out of his grip for more than a few seconds."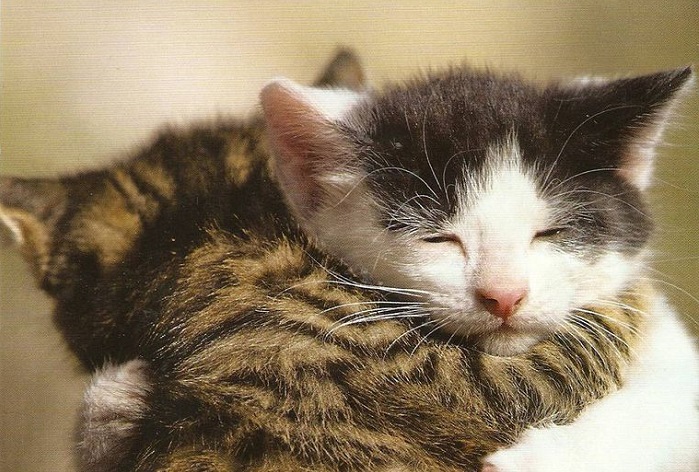 It's not only mental health that gets a boost when you own pets, as Sharjah resident Afreen (name changed on request) can attest to. After giving birth and going through many years in a difficult marriage, she ­developed depression and obsessive-compulsive disorder. She also began developing physical symptoms such as heart palpitations, joint pains and severe ­migraines, or what she believes was stress manifesting in different ways. Hailing from North India, Afreen says there is little awareness in her hometown with ­regards to mental health; and she didn't find support from her in-laws or her husband, but rather from her kittens.
Most owners who have experienced such positivity, believe their pet-less counterparts are seriously missing out. "I think having a pet at home just means adding a new member of the family, who loves you unconditionally, and who has their own soul and personality," says Caslin. "They won't argue with you, and will appreciate every little thing you do, even if it just means leaving them a space next to you on the sofa.
"To have something to love and to never be judged, it opens your heart and gives you a different kind of happiness that humans couldn't ever give."