The health benefits of carrots are numerous, and people often associate eating carrots with improving eyesight. But carrots have many other benefits, including weight loss. Carrots are a good source of beta-carotene, which is a natural pigment the body uses to make vitamin A, and it also contains a good amount of fiber. "Raw carrots also treat the problem of constipation, and they help maintain a healthy cholesterol level and prevent heart disease. Being rich in potassium, it helps lower cholesterol and water retention.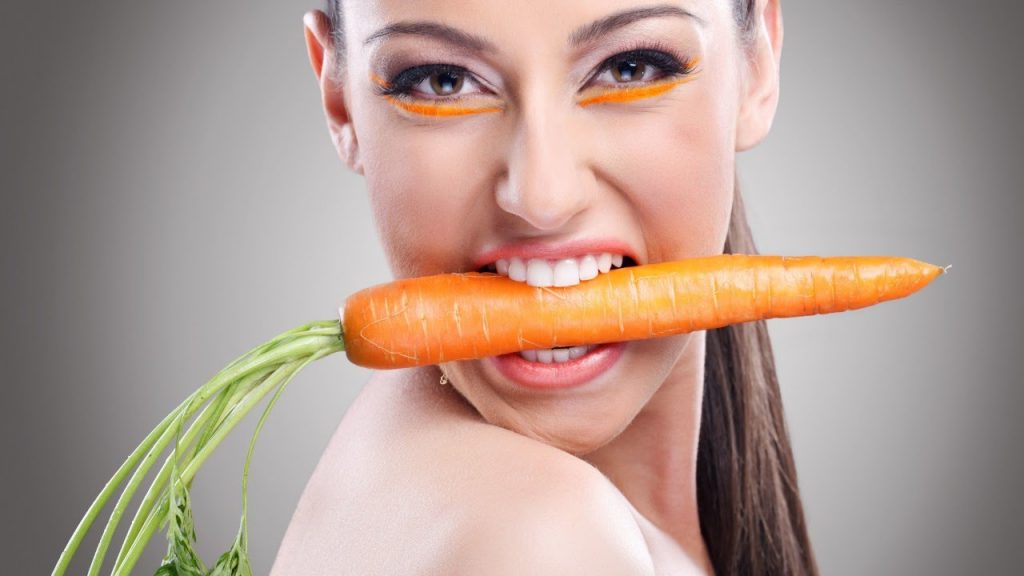 Here are 6 amazing health benefits of carrots:
Improving eye health
Carrots are rich in lutein and lycopene, which help maintain healthy eyesight. The high amount of Vitamin A also helps promote healthy eyesight.
Weight loss
If you are on a diet to lose weight, you should include foods rich in fiber. Carrots contain both soluble and insoluble fiber. Fiber takes longer to digest and thus promotes a feeling of fullness and prevents you from overeating other foods that cause obesity.
Help with digestion
The large amount of dietary fiber found in carrots plays an important role in maintaining a healthy digestive system. The fiber makes the stool process easier and helps it to pass smoothly through the digestive system, preventing constipation, and thus getting rid of the sesame seeds accumulated in the body and losing weight.
Promote heart health
The high amount of fiber in carrots helps promote heart health and removes harmful cholesterol from the walls of arteries and blood vessels. Carrots contain a form of calcium that is easily absorbed by the body, which may help lower levels of bad cholesterol (LDL), which promotes heart health and removes harmful cholesterol.
Reducing blood pressure
Besides lowering the bad cholesterol levels, carrots are also rich in potassium. Potassium helps relax tension in blood vessels and arteries, which enhances blood flow and lowers high blood pressure. High blood pressure is associated with conditions such as atherosclerosis, strokes, and heart attacks.
Good for the skin
Carrots are rich in potassium which promotes healthy skin and gives your skin a radiant glow. Aside from beta-carotene, lutein, and lycopene, the high silicon content in the root can promote healthy skin and nails.