The appearance of wrinkles must be reduced and some fine lines hidden as a result of the daily perseverance on massaging the face. This is what dermatologists agree on. Pressing the fingers on specific points on the face enhances blood flow and stimulates the muscles, and by using aromatic oils the effectiveness increases, so the skin regains its vitality, and toxins are better eliminated, especially when the underlying facial muscles begin to resume their activity.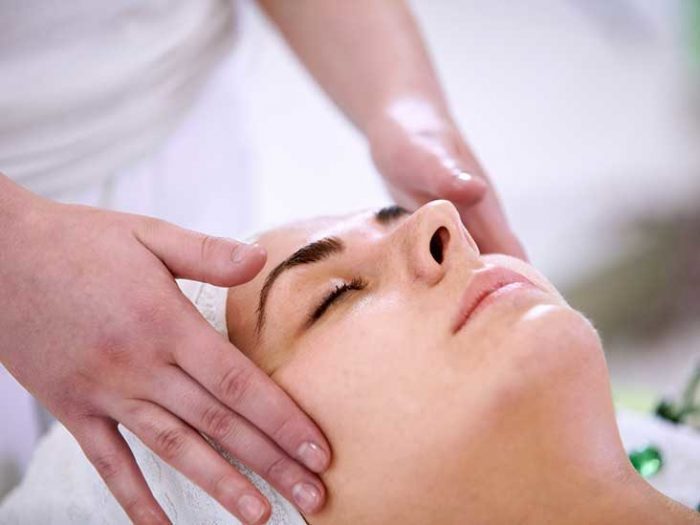 Exercise is necessary if you are in your late twenties or early thirties because it will make the appearance and color of your face vibrant and very young, but if you are in your late thirties and early forties, fine wrinkles will appear lighter, and if you are in your late forties or older, exercises will change the type of skin. And in the stability of the circumference of the jaws.
As for the most prominent facial exercises, they are as follows:
Eyelid exercises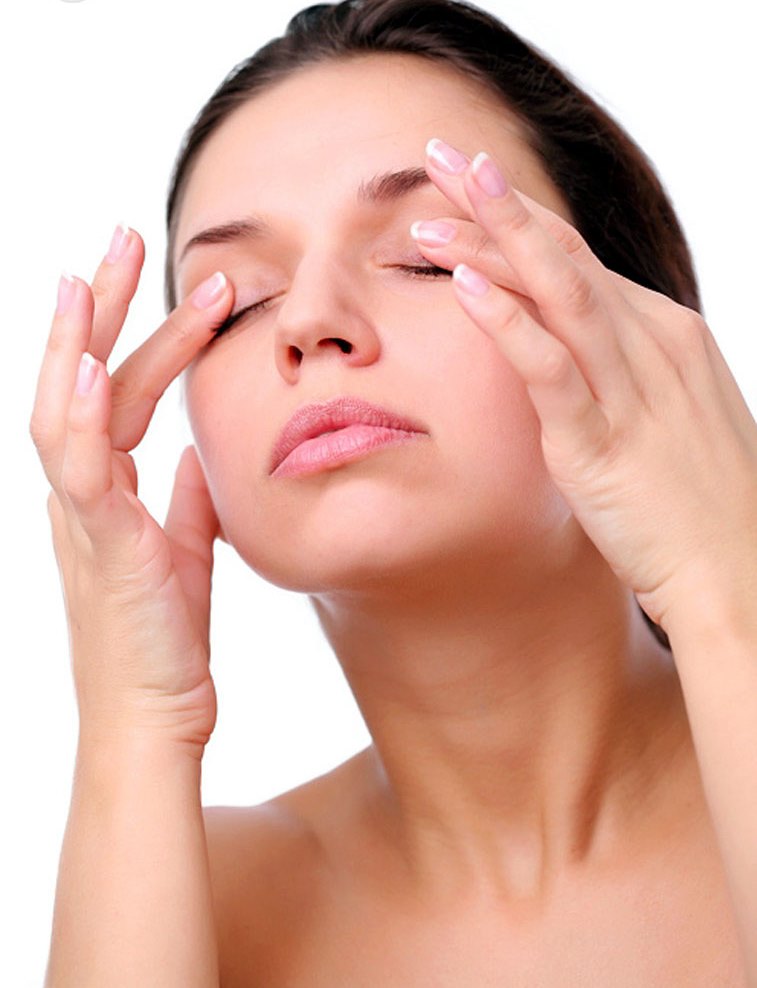 Use the index finger in each hand to apply pressure to the eyebrows, and use the thumb to apply pressure to both sides of the face for ten seconds.
Continue to apply the same pressure, but you have to close your eyes slowly until you reach a stage where you feel that your eyelids are completely tight, and stay in this position for another ten seconds.
Press your eyebrows toward each other for ten seconds, then slowly release the pressure, and open your eyes.

Exercise to resist sinuses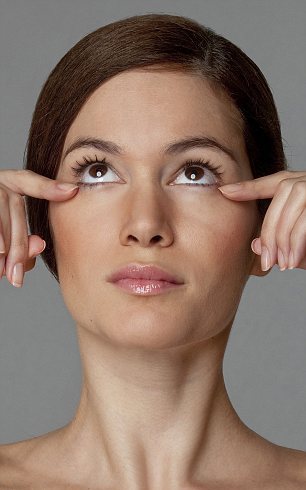 Lift your lower eyelids up until you feel you are closing your eyes.
Use force to close your eyes for ten seconds, then relieve pressure gradually.
Slowly open your eyes, relax your muscles, and perform regular movements of deep breathing.
To tighten the neck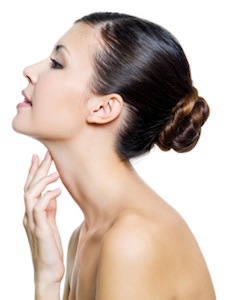 Take the following position: When you open your mouth, put your head back slightly, and take a deep breath.
Start by pulling your chin forward and up until you reach a point where you feel the muscles around the throat and neck tight.
Use your lower lip to cover your upper lip until you feel that you are going to reach the tip of your nose, and press the tip of your tongue against the roof of your throat. Leave ten seconds.

To strengthen the muscles of the oral region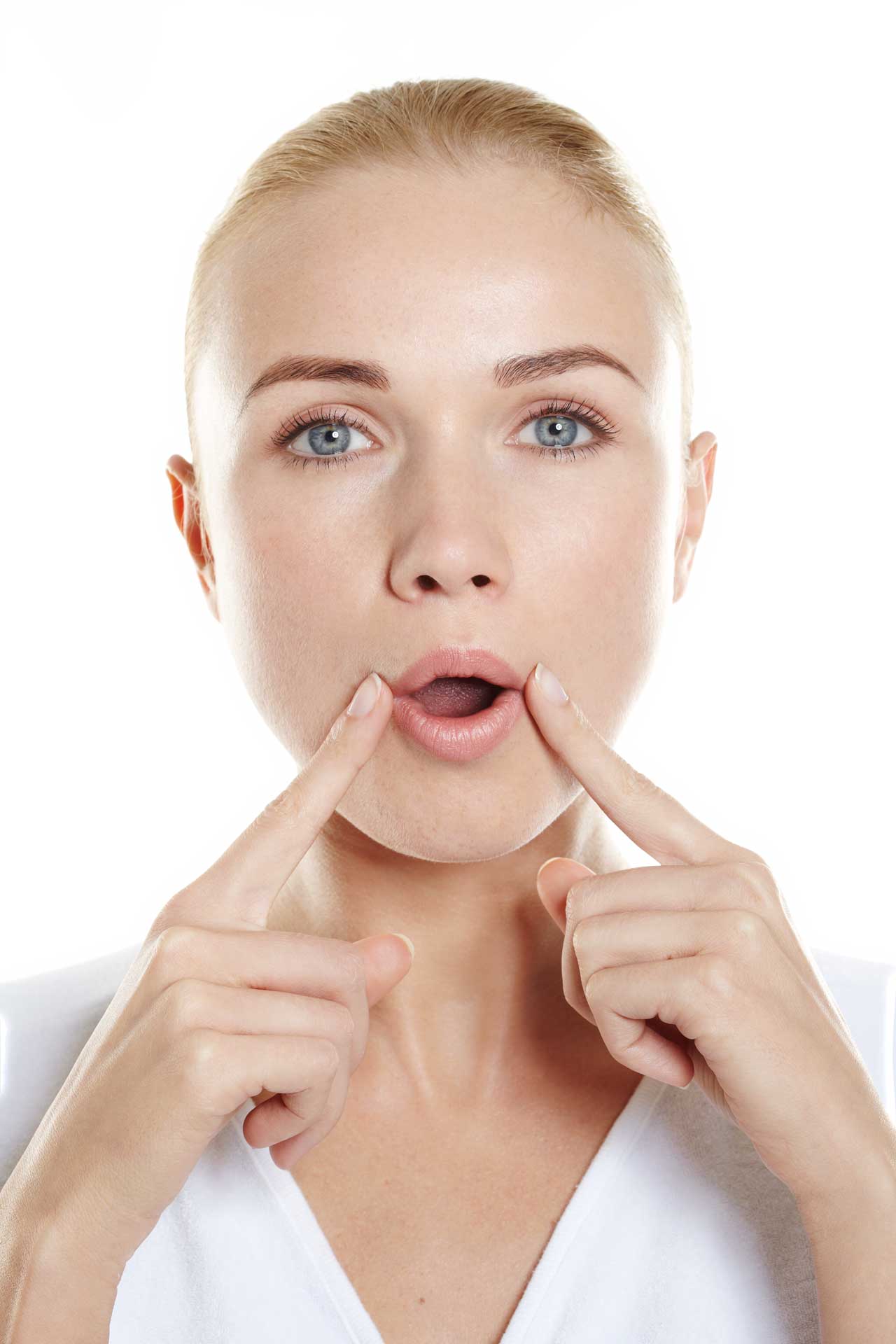 Pull your chin forward and then lift your head back a little, and when you feel that your neck has become completely taut, keep this position for ten seconds.
Keep your chin up and place your lower lip on top.
Stay in the same position and try to smile. Relax the muscles of the cheeks and relax.