While most of the world nations are on the verge of Covid vaccine approval, the Kingdom of Saudi Arabia approves Pfizer-BioNTech Covid vaccine to be used for the residents in its battle against the pandemic. Saudi's Food and Drug Authority on Thursday approved the Pfizer-BioNTech coronavirus vaccine for use in the kingdom.
The authority said US pharmaceutical company Pfizer had submitted a request for approval for the BNT162b2 vaccine with data on November 24 and that the kingdom had approved it based on a rigorous analysis, "including the evaluation of the vaccine efficacy and safety data". The vaccine, which proved to be 95 per cent effective in late-stage clinical trials, is administered in two doses, 21 days apart.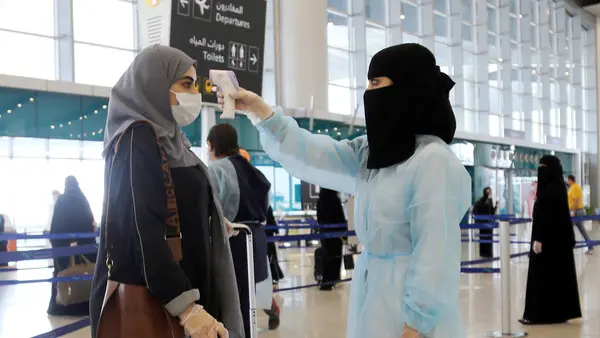 "The authority held several meetings to study the data provided by the company, which included meetings with local and international experts and scientists, in addition to meeting with the manufacturer and its representatives to answer the enquiries submitted by the authority," Safda said. The authority also sought the opinion of the country's scientific advisory team for infectious diseases.
Saudi Arabia has registered 359,274 cases of the virus and more than 6,000 deaths. Almost 350,000 people have recovered from Covid-19 in the kingdom, according to government figures. The government has not yet set a date for inoculations to begin, but assured the public that samples from each shipment would be analysed before use to ensure quality.
The UK on Tuesday administered the first Pfizer-BioNTech vaccine to a person outside a trial, 90-year-old Margaret Keenan. But shortly after the UK began its vaccination programme, people with severe allergies were advised not to receive it. The warning was prompted by two NHS staff members who suffered an allergic reaction after being inoculated. Canada and Bahrain have also approved the vaccine.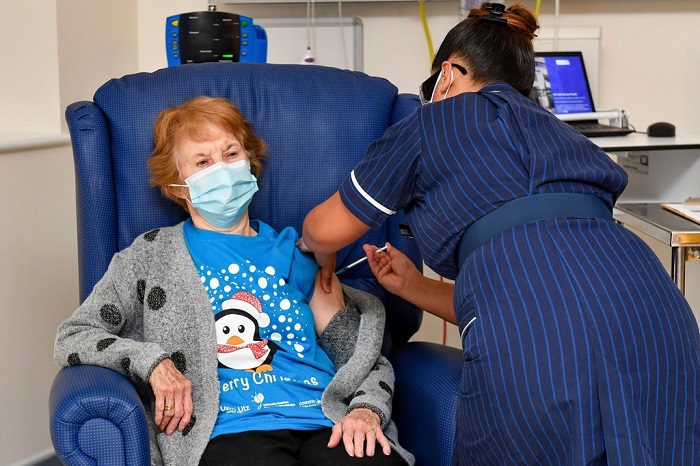 While Saudi approved Pfizer's vaccine, UAE had already started Sinopharm Covid vaccine in selected centers within the Emirate. The Health Ministry "has announced the official registration" of the vaccine, state news agency WAM said, without elaborating. The vaccine was approved for emergency use for healthcare workers in September.
UAE has participated in the Phase 3 clinical trial for the Sinopharm vaccine since July and set up by a partnership between Sinopharm's China National Biotec Group and Abu Dhabi-based artificial intelligence and cloud computing company Group 42.