High-intensity interval training, or "HIT," has grown in popularity over the past few years and continues to grow in popularity. This type of exercise includes short bouts of a group of intense exercises for a set period of time. These intervals can range from 15 seconds to 2 minutes, and vary depending on the type of HIT exercise you do. Many shapes and types of HIT exercises have been created, which makes them a viable option for a large number of people who focus on exercise .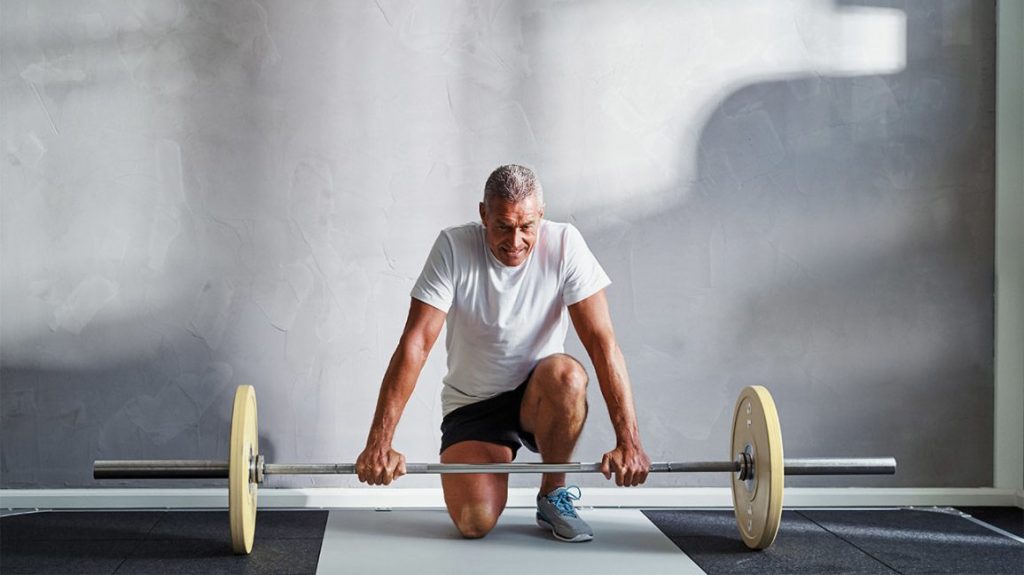 This article will go deeper into uncovering the truth about HIT exercises, and the benefits that come from this type of exercise. HIT exercises are usually more intense than regular gym sessions, so medical advice is always recommended before undertaking any form of intense exercise.
What exactly is HIT training?
If you normally exercise, chances are you've seen enough gyms focused on hit or hit classes. The nature of this form of exercise is that it gives the body intense stimulation for a short time, which in turn is supposed to result in muscle growth , improvement in general fitness, and fat burning .
For many, HIT exercises are all about fat-burning benefits, as it is often an effective and time-saving method. Additionally, HIT exercises usually focus on doing the exercise at a specific time, or number of periods. This is ideal for people who want to stay in shape but don't like to exercise for long periods. The fat burning benefits of this type of exercise come from intense bouts of exercise, which cause the heart rate to rise more than the resting or sedentary position, which in turn increases metabolism and fat burning .
The ideal heart rate for HIT exercises is relative, and I usually recommend doing exercises until the heart rate is between 70-90%. If you are new to this type of exercise, you may want to get less of it, and in contrast to the more experienced people. In order to find out your maximum heart rate, see the equation below.
220 – (your age) = your maximum heart rate (beats / minute)
In order to find your workout target heart rate based on the ratio above, you can calculate it using something similar to the two examples below.
Max HR x 0.8 = 80% of exercise target heart rate
Max HR x 0.9 = 90% of exercise target heart rate
Benefits of HIT exercises
1. Save time
These exercises rarely take more than 30 minutes, and can be done almost everywhere, depending on the tool and exercises you choose. In a recent study conducted in 2016, researchers analyzed two groups of volunteers who exercised either for 30 minutes or 50 minutes for a week. The two groups performed either bouts of 10-minute sprint jogging or 50-minute sprints focused on jogging. The researchers found that both groups fared the same as the maximum Alooxeginah capability index, a key indicator on the fitness of the circulatory system and aerobic capacity. Maximum oxygen capacity is the maximum capacity of our body to absorb and use oxygen at any time.
2. Goals easy to program
The easy-to-follow goals that come with HIT exercises can be time, or any specific number of sets of exercises you should go through. Exercises with clear goals tend to produce better results for a large group of gym goers. Thus, exercises with clear goals can enable athletes of all fitness levels to clearly define what they are training for. For example: if the exercise has a fixed time, it is easier to strive for better performance, by reducing the length of time you need to complete the exercise.
3. Health benefits
Since we are raising our heart rate and performing multiple resistance movements in groups and in a fast manner, our overall fitness will improve. Whether it's geared towards the circulatory system or the strength routine, our fitness and health will improve as the heart rate fluctuates for the calculated sets of exercises.
4. A variety of HIT exercises
We discussed this briefly above, but Hit exercises come in many forms. Many believe that Hit exercises are primarily a jogging exercise, and while this form of exercise may be a hit, it is not the only form. For example: This 2016 study looked at periods of bike riding versus sprinting to see the benefits of HIT exercises. It was found that cycling exercises performed in the form of HIT exercises gave similar benefits compared to a sprint. This information is helpful because cycling is a much more low-impact exercise, which can benefit people who cannot do the traditional jogging workout. These are just a few of the examples of what can be used for HIT exercises:
Fast jogging
Rowing
Swimming
Circular training
Nutritional supplement to support high-intensity exercise
There are several  supplements  that can benefit people who do HIT exercises regularly. These supplements can support performance as well as aid in recovery. One supplement worth looking at for post-workout recovery is this   high-quality protein powder. A good protein powder should contain ingredients that help muscles support exercise recovery. Additionally,  amino acids  can be used during and after exercise to support recovery. 
Hit training continues to gain popularity and is a popular choice for many clubgoers. It is a great way to improve overall fitness, burn fat , and save time. The best thing about HIT exercises may be the unlimited options of exercise forms, and this makes them a great choice for people who may be restricted to specific areas of fitness.