Iron is an essential component of many proteins and enzymes that support important metabolic functions such as oxygen transport, energy production, and DNA formation. It is also necessary for the proper growth and development of hemoglobin, the protein that carries oxygen from the lungs to the whole body, and myoglobin, which is a protein that transports oxygen to muscles, cellular chromates important for energy production, and peroxides, which are part of the immune system.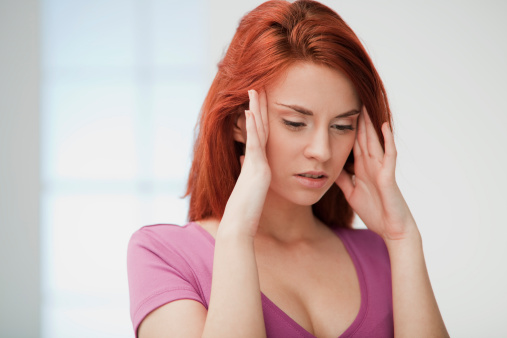 Therefore, having enough iron in your body gives you energy and helps you maintain a healthy immune system. However, iron deficiency is extremely common and one of the most common types of malnutrition in the world, affecting mainly children, women of childbearing age, pregnant women, and people with certain medical conditions.
Iron deficiency can lead to anemia. However, there is a difference between iron deficiency and iron deficiency anemia. A person can have iron deficiency without feeling any symptoms, but iron deficiency anemia can affect important organs in the body.
One of the main causes of iron deficiency is not eating the right foods. Iron is an essential mineral that the body produces through eating iron-rich foods.
Here are 6 signs that you may be iron deficient.
Fatigue
One of the main symptoms of iron deficiency is fatigue because your body needs iron to produce hemoglobin. Hemoglobin is a protein found in red blood cells that is responsible for carrying oxygen throughout the body. Without sufficient oxygen reaching your body, you will not have the same amount of energy.
Skin and nail problems
Dull skin and brittle or scaly nails are signs of not enough hemoglobin to transport oxygen from your lungs to the rest of the body, including fingernails and toenails.
Shortness of breath
Hemoglobin, which contains iron, helps circulate oxygen throughout the body. Iron plays a similar role to myoglobin, which is a protein found in muscle cells that can help transport oxygen from red blood cells to skeletal muscles and heart muscle. The lack of iron stores in the body leads to shortness of breath and fatigue.
Sore tongue
Glossitis is a symptom of iron deficiency. Depleted levels of iron in the blood may lower levels of myoglobin, a protein in red blood cells important for muscle health, including tongue muscle tissue.
Lack of appetite
Scientific studies have found that patients with iron deficiency anemia also have a decreased appetite, and thus also have an increased risk of malnutrition, due to the effect of iron on the hormone ghrelin and leptin that regulates appetite.
Low memory
Iron deficiency children are associated with impaired cognitive development, poor academic achievement, and abnormal behavior patterns. Iron deficiency anemia is one of the primary causes of learning difficulties in children. In adults, iron deficiency can lead to memory loss. Iron is a cofactor for enzymes involved in producing neurotransmitters.