Nice-looking, long and strong nails are a dream for most women? The joy of trying exciting nail paints, nail art and all things sparkly on neatly manicured nails is unexplainable. Do your friends' beautiful nails make you green with envy? The wait for to nails grow faster beautifully and healthily can be truly excruciating. Most girls face issues with their nails. Be it brittle, weak nails or shine-less ones that are too slow to grow. If you have been dealing with similar issues and want healthy and long nails to grow faster, you've come to the right place.
Do you want your nails to grow faster, healthier and stronger? Follow these home remedies to get the nails of your dreams in no time.
1. Lemon Juice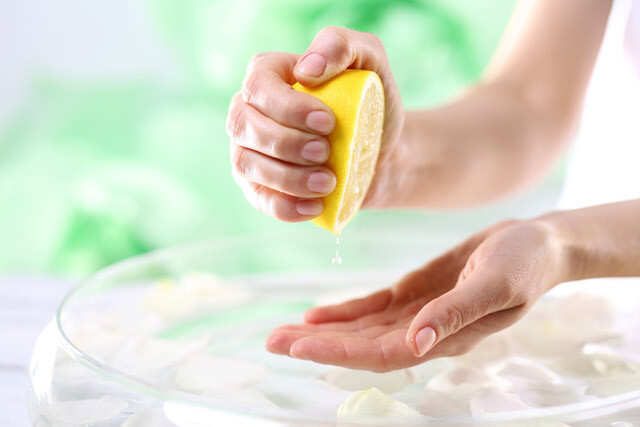 Lemons are rich in vitamin C, which are great for the healthy growth of nails and hair. With regular usage of lemons on nails, you can also get rid of nail stains, as lemons are loaded with bleaching properties.

What to do: Rub a slice of lemons on your finger and toenails for around 5 minutes and rinse it with warm water.

When: Every day.
2. Coconut Oil
Full of the goodness of vitamin E and antioxidants, coconut oil gives moisture to nails and hair. Coconut oil is also very permeable, which makes its texture easily absorbable. Being an anti-oxidant agent, coconut oil also prevents fungal and bacterial infections.

What to do: Warm up some extra virgin coconut oil in a bowl and massage it into your nails and fingers. Massage in circular motions. This will help in the circulation of blood, which will promote nail growth.

When: Every night before going to bed.

3. Orange Juice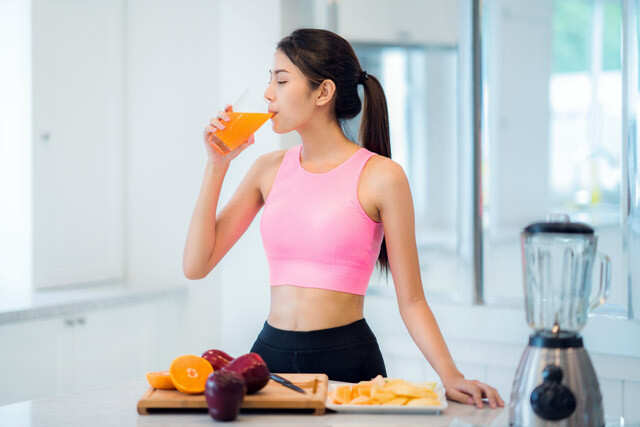 Orange, like lemons, are also a great source of vitamin C and folic, which helps in collagen production. Collagen is an important agent that helps in nail growth and adds to the vitality of nails. The anti-oxidant properties of orange also keep any infections at bay.

What to do: Take some orange juice in a bowl and soak your nails for around 10 minutes. Rinse it with warm water and moisturize effectively.

When: Try this once a day.
4. Olive Oil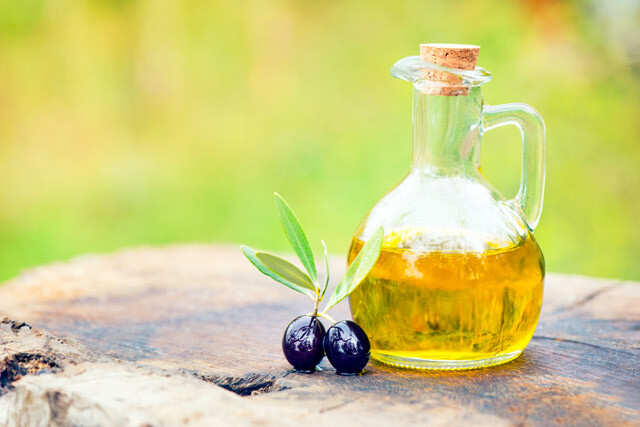 If you have damaged, brittle nails, then olive oil is your best bet. Being easily permeable, olive oil reaches the inner layer of your nails, soothes it and cures it of all dryness. It also aids in blood circulation and helps in nail growth.

What to do: Warm up some virgin olive oil and gently massage your nails and cuticles for around 5 minutes. Cover your hands with gloves and let them rest overnight.

When: Once a day.
Foods that make your nails stronger
It is more than a known truth that to have a healthy body, skin, hair and even nails, one must be mindful of their diets and foods they consume. Our food intake has a direct effect on the way our body functions. If you want to know how to make your nails grow faster, you should make sure you're consuming growth-inducing nutrients. Read on more about the food that helps in making your nails grow faster.
1. Eggs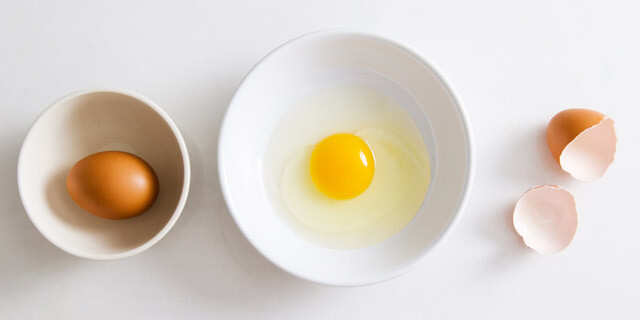 Be it lustrous locks or shiny nails, eggs are a vital food item. Being rich in protein, vitamin D, B12, and biotin, eggs make for a perfect food that strengthens the nails and makes them shinier.
2. Beans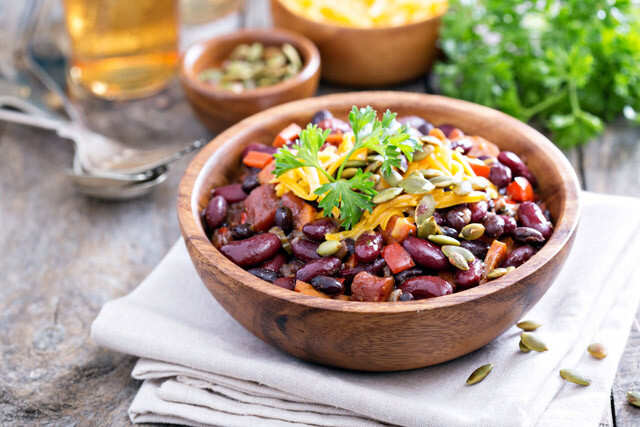 Beans are another rich source of biotin, which is an important nutrient that helps in nail growth and strengthening of nails. If you consume enough beans, rich in biotin, your nails become 25% stronger.
3. Oats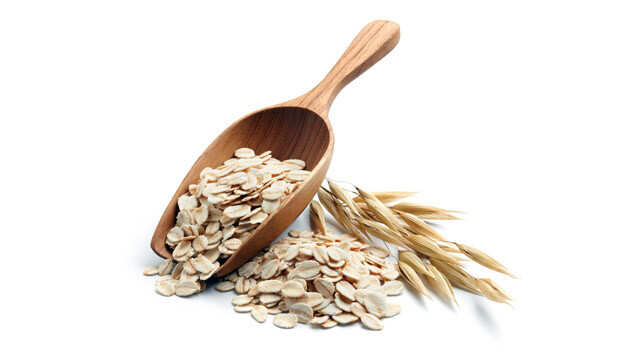 Oats are not only just food items that people consume to get back in shape. By incorporating oats into our daily diet, you can get stronger nails. Full of the goodness of micronutrients like copper and zinc, oats aids a great deal in bone maintenance and growth.
4. Sunflower Seeds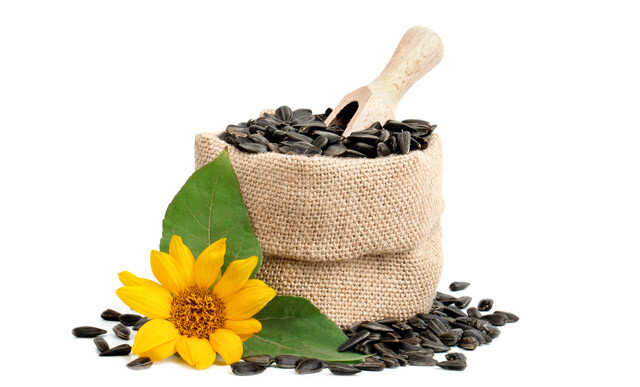 If you notice vertical ridges in your nails, it could be due to a lack of manganese in your body. Get rid of this issue by snacking on seeds. These seeds are a powerhouse of nutrients and are enriched with vitamin B6, zinc, vitamin E, copper and manganese, which are a perfect cure for your weak and brittle nails.
5. Salmon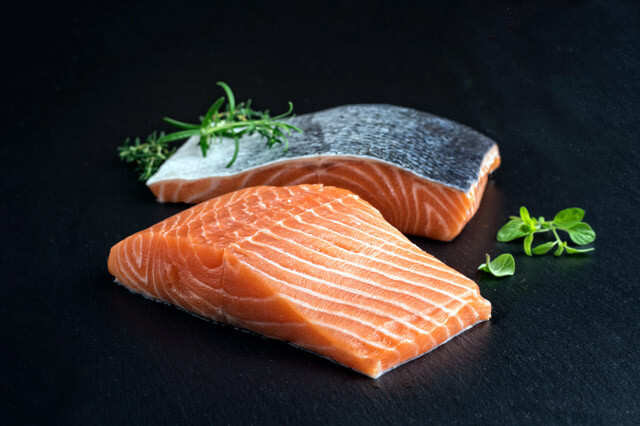 Salmon is one of the most nutritious meals for a variety of reasons. It is light, healthy and full of micronutrients like vitamin D, protein, biotin, zinc, copper, selenium, vitamins B6 and B1, and omega-3 fatty acids – everything that contributes to healthier and shinier nails.
6. Blueberries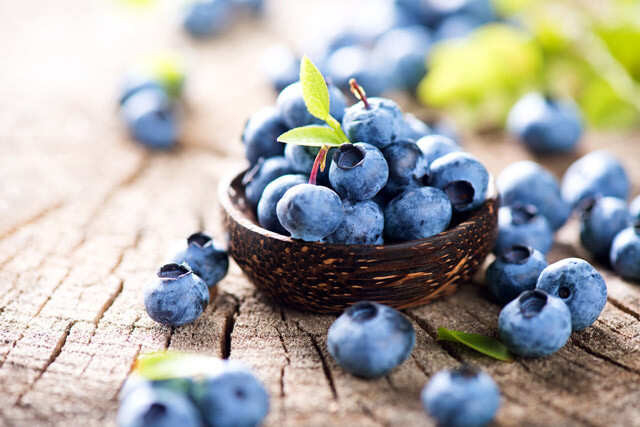 One of the tastiest and most nutritious food items, blueberries are rich in antioxidants, which shield our body cells from damage and aids in cell growth. The anti-oxidant properties of blueberries also protest nails from breaking away and chipping. It balances hormones and cures inflammation.