Vaping has been marketed as a gentle alternative to smoking, and it has gained immense popularity in recent years. Although the rate of traditional cigarette smoking continues to decrease, the rate of vaping is on the rise significantly.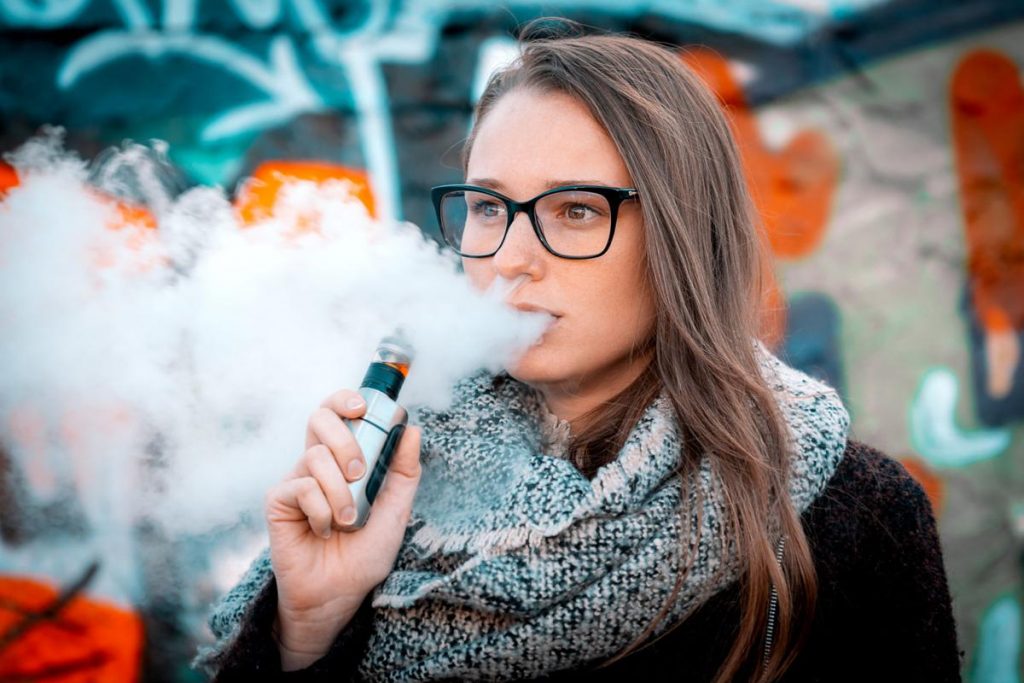 The adverse health consequences of vaping are numerous and include heart disease, lung disease, and lung cancer. Research indicates that the toxic chemicals produced by e-cigarettes are extremely dangerous. But, have you ever wondered what smoking tobacco use can do to our bodies and skin specifically? How does smoking and vaping (even passive) affect our skin?
What is the difference between smoking and vaping?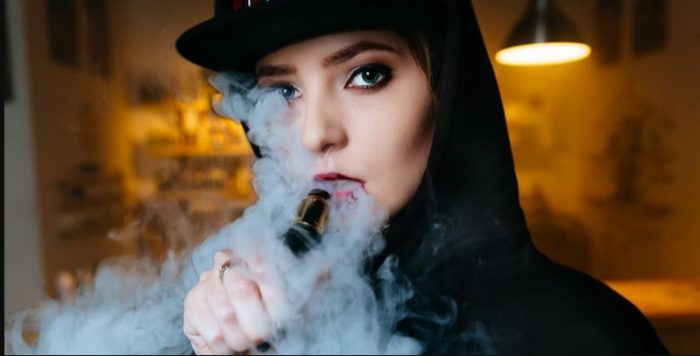 Conventional cigarettes contain crushed tobacco leaves mixed with nicotine extract, gum, sugars, ammonia (to increase the bioavailability of nicotine), flavorings and other chemicals that are dangerous when combusted and inhaled. On the other hand, electronic cigarettes transmit the chemical cocktail via aerosols instead of smoke. 
The term "vaping" is actually a misnomer, as the liquid does not simply turn into a gas. Instead, it is a mixture of the liquid solution and metal particles from the heating coil. The liquid itself contains more than 6 0 chemicals that multiply into volatile organic compounds, carcinogens, and heavy metals when the liquid turns into a mist.
One of the factors that make e-cigarettes so popular among young people are the flavor displays, but research has shown that additives are present in a particularly toxic flavor liquid. While adults often turn to vaping as a "safer" alternative to tobacco products, evidence suggests that this practice may only prolong their unhealthy habits and increase the risk of tobacco-related disease.
What is the effect of smoking on the body?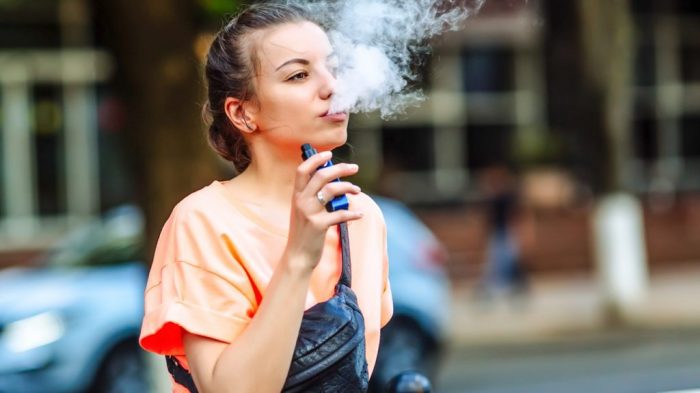 The harmful effects of smoking are generally well known, and preliminary research indicates that although vaping may not be as fatal as cigarettes, it does carry a host of health risks. Both smoking and vaping cause pneumonia, which can lead to coughing, as well as chronic conditions such as bronchitis, asthma, emphysema, immune deficiency, and an increased risk of COVID- 19.
Inflammation decreases lung function, which means that every cell in the body gets less oxygen as a result. Nicotine constricts blood vessels, which causes cells to receive less blood.
How does smoking affect the skin?
Without proper circulation, your skin does not receive the support it needs to stay supple and radiant. E-cigarettes and cigarettes expose your body to free radicals, while depleting levels of vitamins A and C, the antioxidants that play an important role in collagen and elastin production. Hence, depriving you of nutrients.
As a result of nutrient deprivation, it leads to premature aging, dryness, enlarged pores, sagging, wrinkles, and hyperpigmentation, especially affecting the area around the mouth where smoking lines appear, and it also contributes to the appearance of wrinkles around the eyes and forehead and sagging skin on the breasts and arms.
In addition to premature aging, smoking tobacco cigarettes is considered a risk factor in chronic skin diseases such as acne and psoriasis, as well as autoimmune disorders such as lupus and acne vulgaris. Moreover, smokers are more likely to develop squamous cell carcinoma compared to non-smokers, and they are more likely to develop skin cancer, which are the two common types of skin cancer.