The spread of pandemic in the world points out the need of improvising personal and social hygiene of people. Getting immunity, as we can see now, is a life saving matter that is clear from the daily death tolls, Covid is bringing on to us. This is where fitness challenges and regular exercises play an important role in our health and life.
Bridging can be an important step in your work-out procedure that can bring about drastic improvement in your fitness.
What is bridging?
The basic bridge isolates and strengthens your gluteus (butt) muscles and hamstrings (back of the thigh). When done correctly, the move can also enhance core stability by targeting your abdominal muscles and the muscles of lower back and hip.
Push your heels into the floor and tighten your glutes and abdominal muscles as you lift your hips off the floor. This is bridging.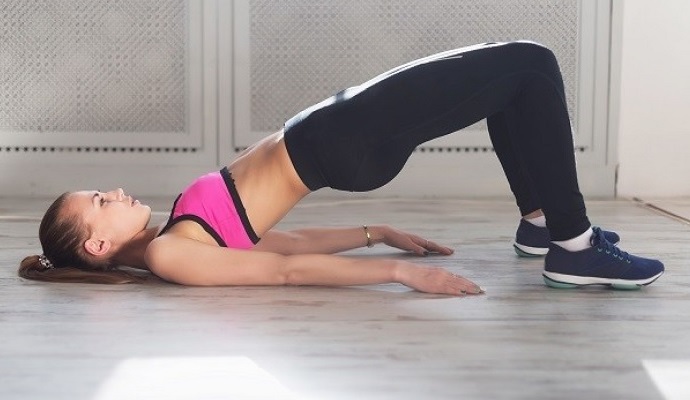 If you have a workout routine already, it's easy to add the bridge in or pair it with other moves to create your own full-body workout. It's also a good warm-up exercise and a basic rehab exercise to improve core and spinal stabilization.
Benefits
If you're looking for a move to add to your routine that works your core and your butt, the basic bridge is a great place to start.
For this move, the target muscle is the erector spinae which runs the length of your back from your neck to tailbone. A basic bridge stretches the stabilizers of the posterior chain, including your hip abductors, gluteus maximus, and hamstrings.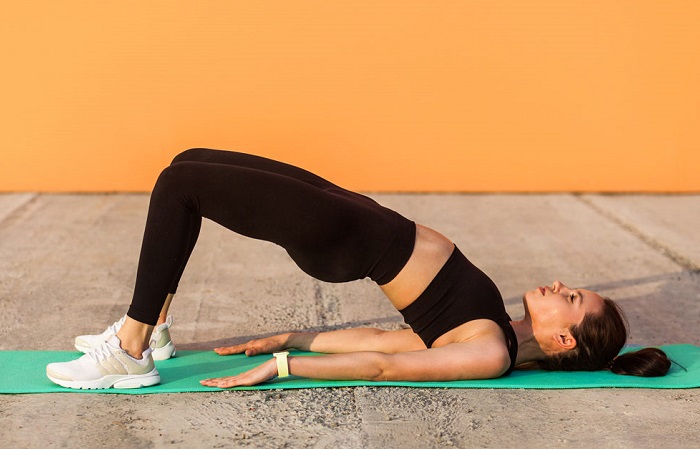 As antagonist stabilizers for the bridge move, the rectus abdominis, obliques, and quadriceps get a workout as they maintain stability.
Your overall strength will improve as these muscle groups get stronger. A strong core will also improve your posture and can help ease lower back pain. In fact, as long as you have good form, bridge exercises are generally safe for people with chronic back problems and can aid in pain management.
How to bridge step-by-step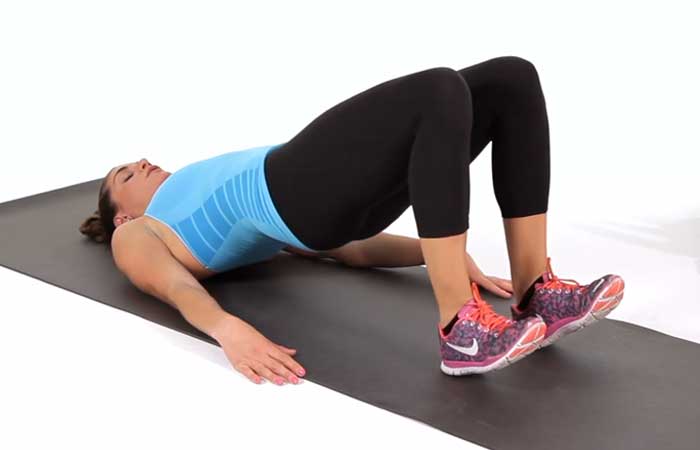 Lie on your back with your hands at your sides, knees bent, and feet flat on the floor under your knees.
Tighten your abdominal and buttock muscles by pushing your low back into the ground before you push up.
Raise your hips to create a straight line from your knees to shoulders.
Squeeze your core and pull your belly button back toward your spine.
Hold for 20 to 30 seconds, and then return to your starting position.
Complete at least 10 reps.
Common mistakes
You are raising the hips too high
Avoid raising your hips too high. Hyperextending your lower back can lead to strain. Keeping your abdominals engaged will ensure you don't arch your back excessively.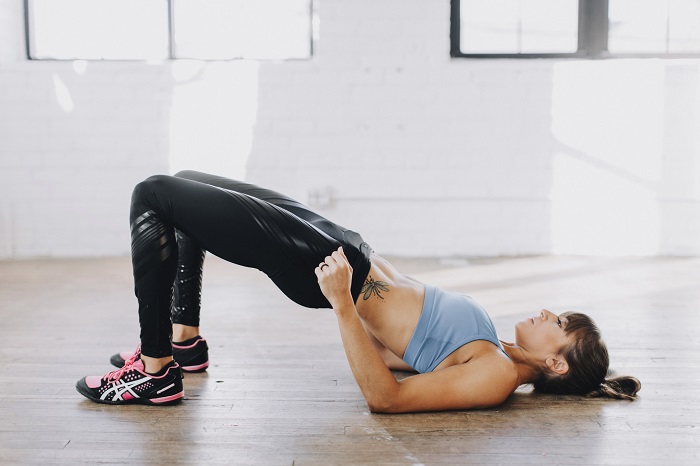 Your hips sag
If you find your hips are dropping as you try to hold the bridge position, lower your pelvis back down to the floor. When you're first starting out, you may need to hold the bridge position for only a few seconds at a time until you build up strength.
Safety
If you have certain health conditions or injuries or are recovering from illness or surgery, you may need to avoid exercises that work your core, knees, lower back, or glutes until you're healed. Check with your doctor before you start a workout or add moves like bridges to your current routine.
It's best to avoid bridge exercises if you:
Are in the final stages of pregnancy, have just delivered, or have a condition known as rectus diastasis
Are healing from surgery or an injury involving your back, abdomen or pelvis, hips joints, knees, or ankles
Have an abdominal hernia or another condition or injury related to the muscles and tissue in your abdomen
Ask your doctor or personal trainer about the possibility of modifications.
For example, conditions affecting your joints and spine, such as osteoporosis or arthritis, do not necessarily preclude exercises like the basic bridge as long as you do them safely and with proper guidance.