A clean and germ-free home is a good way to ensure you and your family stay healthy and safe from sickness. In the wake of the recent Covid-19 outbreak in the UAE, your germ-free home in Dubai can make all the difference in keeping you protected. If you're wondering how to disinfect your house from germs, we have a handful of tips to help you with it.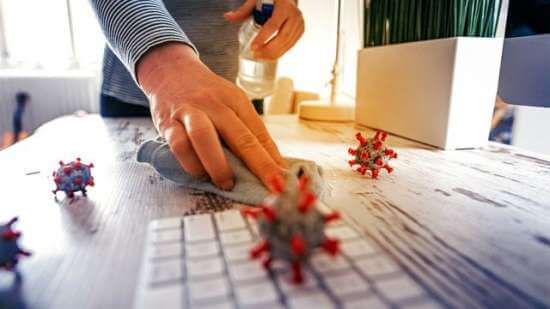 HOW TO CLEAN AND DISINFECT YOUR HOUSE IN DUBAI
Whether you own a villa or are a tenant in one of the apartments in Dubai, cleanliness – especially in these testing times – should be of utmost importance. There are a number of ways to clean and sanitize your homes to ensure a healthy living space for all. 
Let's look at how you can do that.
FIRST, THE HANDS
Keeping your hands clean and sanitized is said to be the number one precaution against the coronavirus outbreak. When your hands are dirty, they leave a trace of germs on every surface they touch. And if they've touched something already infected, they can easily transfer it to other things or humans via hand-to-surface contact.
So washing your hands is imperative if you want to disinfect your house. You and everyone else living in the house must wash your hands:
Every time you come home from the outside
Before and after you eat a meal
After you cough or sneeze
Every time you use the bathroom
After disposing of or handling trash
Every time you touch a public surface (stair banisters, elevator buttons, door handles)
Wash your hands properly for good twenty seconds and scrub the areas between your finger and under your nails too. For the times you don't have the availability of water, use an alcohol-based sanitizer. Remember, clean hands are the beginning of a germ-free home.
DEEP CLEAN THE KITCHEN
No matter where you look for tips on how to disinfect your home, a clean kitchen is always stressed upon. It's where you cook your food, store your tableware and utensils, and sometimes eat too. You just cannot afford to leave it unclean – especially the counter, the stove, and the sink.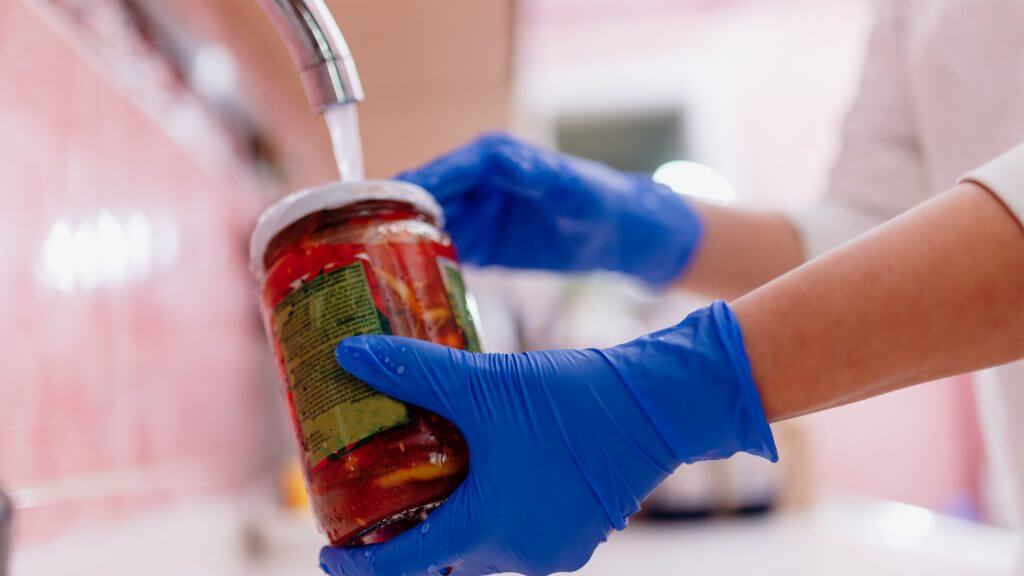 At this point, it is important to realize that cleaning the surfaces with soap and water is not tantamount to sanitize them. You need to use market-bought disinfectants for that. Other alternatives for the same include a diluted bleach or rubbing alcohol (isopropyl alcohol) solution.
CLEAN THE FREQUENTLY TOUCHED SURFACES
According to the US Centers for Disease Control and Prevention (CDC), cleaning and disinfecting visibly dirty surfaces is a best practice in the "how to disinfect your house" manual. However, if you want to make your homes virus-free, focus on the frequently touched surfaces too. These surfaces include:
Doorknobs
Desks
Faucets
Handles
Kitchen countertops
Light switches
Sinks
Tables
Toilets
These areas in the house are worst-affected by germs that can be easily transferred to other people. Make it a routine to clean these surfaces. All you need is a pair of gloves, a disinfectant or alcohol-based disinfecting solution, and a cleaning cloth.
DON'T LEAVE THE WASHROOMS
Anyone who wants to make their home in Dubai germ-free must thoroughly clean the bathrooms too. Scrub the tiled surfaces clean. Wash and sanitize the toilet seat, the toilet bowl, flush tank, and the sink. 
Deep clean any nooks and crannies that may encourage germ buildup, including the areas behind the toilet seat and the sink drain. Once you're done, disinfect the whole bathroom and deodorize it. While you're at it, make sure you're wearing gloves and not using any sponges.
WASH THE FABRICS TOO
Clothes, bed sheets, pillow covers, towels, robes – all the fabric in the house needs a good wash. Bacteria can settle in textile microbes and you never know which one of them might make you sick. So when you are on a mission to sanitize your house to prevent coronavirus, don't forget the fabrics. 
When dealing with germs, it is always a good idea to wash fabrics with hot water. The hot water gets rid of dirt, bacteria, oils, and everything else that may make it unhealthy for you. For upholstery fabrics, use natural furniture cleaners for cleaning and disinfecting. 
OTHER TIPS TO MAKE YOUR HOME GERM FREE IN DUBAI
Here are a bunch of other tips that can help you keep your home bacteria-free.
Refrain from touching your mouth, eyes, and face unless you've washed and/or sanitized your hands after being out in the public.
Maintain good airflow (ventilation) in the house. You can always use an air purifier to ensure you get clean air to breathe – it will also allergy-proof your home.
Among other measures, add indoor plants and salt lamps to create a healthy home for you and your family.