The summer is on. Most of us are thinking of ways to escape the heatwave and they definitely would have sunscreen with them. Yes, of course, sunscreen can help you withstand the summer. With so many brands of sunscreen in the market, you may not know which one will give you adequate skin protection. Then, this guide will help you.
Difference between UVA and UVB rays
The first step to select the suitable sunscreen is to understand what kind of heatwave you are going to face. UV (ultraviolet) rays are a form of electromagnetic radiation which comes from the sun.
UVA rays emit the least amount of energy of the three types of UV rays, causing the skin to age and potentially leading to some skin damage.
UVB rays emit more energy than UVA rays, and can cause direct damage to DNA in the skin cells, resulting in sunburn. According to the American Cancer Society, UVB rays are responsible for the majority of cases of skin cancer.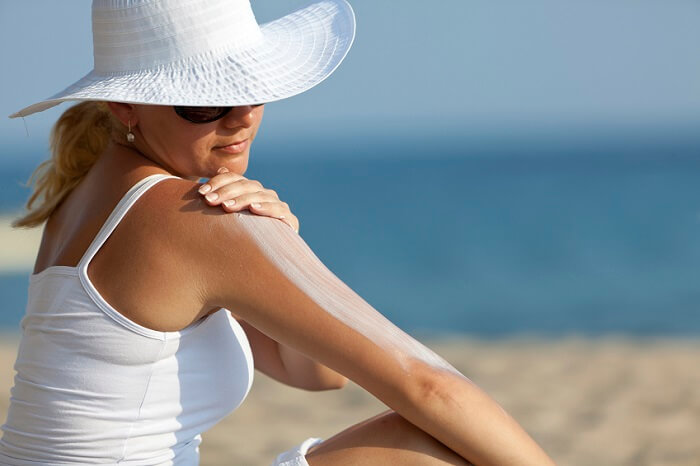 There is yet another category UVC rays which emit the most amount of energy of the three types of UV rays. "Fortunately, because of this, they react with ozone high in our atmosphere and don't reach the ground, so they are not normally a risk factor for skin cancer," states the American Cancer Society.
Specs of a sunscreen
When buying a sunscreen, you want to make sure that you purchase a broad-spectrum product that protects you from UVA and UVB rays. If a sunscreen has "UVA" written on the bottle in a circle, then this indicates that it meets the EU standard for protection against UVA rays.
Some products may also include a UVA star rating from one to five, the latter indicating the highest level of protection.
When purchasing a sunscreen, ensure if its Sun Protection Factor (SPF) is at least 30 to protct you from UVB rays and a minimum 4-star UVA protection.
SPF
SPF measures the amount of protection a sunscreen can provide you against the sun's UVB rays. It is rated on a scale from two to 50+. The higher the SPF number, the stronger the protection you'll have. SPF provides you with an insight into how much longer it will take for your skin to turn red in response to UVB rays in comparison to if you weren't using any protection at all.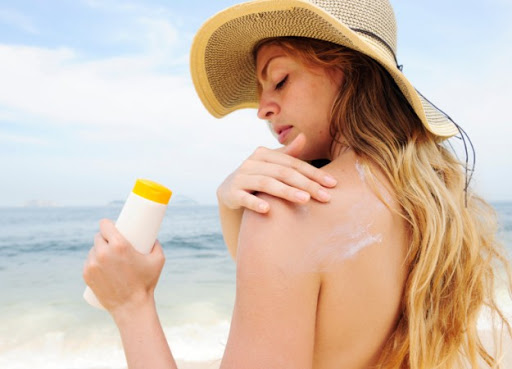 Therefore, if you would normally start burning within 30 minutes without sun protection, then a sunscreen with SPF 30 would theoretically provide you with 30 times more protection, which equates to 15 hours of protection.
However, this relative measure does not mean that you should go 15 hours without reapplying sunscreen, as sunscreen can come off by being dried by the heatwave or coming into contact with water.
How much sunscreen to apply?
If the sunscreen is applied too thinly, then the amount of protection that it is able to provide will decrease. Adults should use approximately two teaspoons of sunscreen if they're exposing their head, arms and neck to the sun. Apply sunscreen to the body parts of children, which aren't covered with swim-suit.
Different types of sunscreen
Some sunscreens claim to only be necessary for use once a day, while others state that they are water resistant.
Once-a-day sunscreen
These are sunscreens which claim to only require application once a day do not provide a sufficient amount of protection.
Water-resistant sunscreen
Water-resistant sunscreen is especially ideal for those spending time in the pool or sea this summer. But this will not give you protection, once you are out of water.
Insect repellent sunscreen
Sunscreen with insect repellent is not advisable. Center for Disease Control and prevention recommends to apply sunscreen first, and then using a separate insect repellent.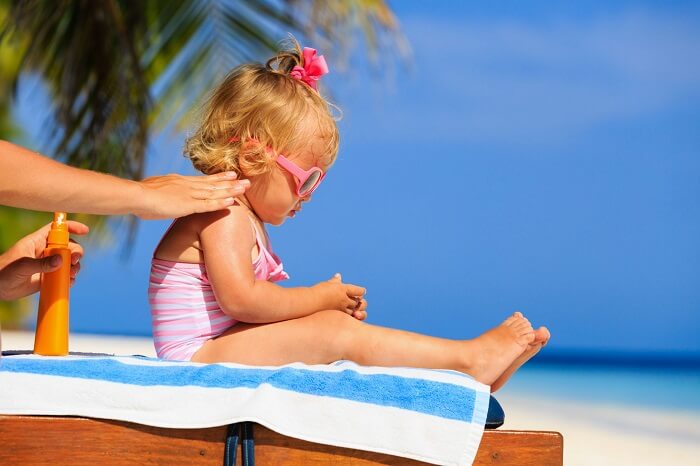 Facial sunscreen
Facial sunscreens are designed to not feel greasy, to not clog the face's pores and can be catered for specific skin types, such as for individuals with dry or oily skin.
Sunscreens for babies and children
Keep children under six months away from excess sunlight in the summer. From between the months of March and October, children should wear clothing that covers their skin adequately, be kept in the shade from the hours of 11am and 3pm and wear sunscreen which has a minimum of SPF 30.