While the day to day number of hunger and poverty issues surge all over the world, Etihad has come up with Artificial Intelligence that can reduce the food waste in its flights. The national airline of the UAE started a project that makes use of computer vision and machine learning to cut down on the volume of food wasted on flights. The project is in partnership with Lumitics, a Singapore based food technology start-up.
Economy-class meals served on Etihad flights will be tracked to record food consumption patterns and waste levels across the airline's network. This will be done using Lumitics' Insight Lite product, which will monitor the number of uneaten meals on a plane when it reaches an airport.
The programme uses artificial intelligence and image recognition to identify the types and quantity of unconsumed food, without the need for human interaction. This data will be used by Etihad in plans to reduce food waste, improve meal planning on a granular level and lower operating costs.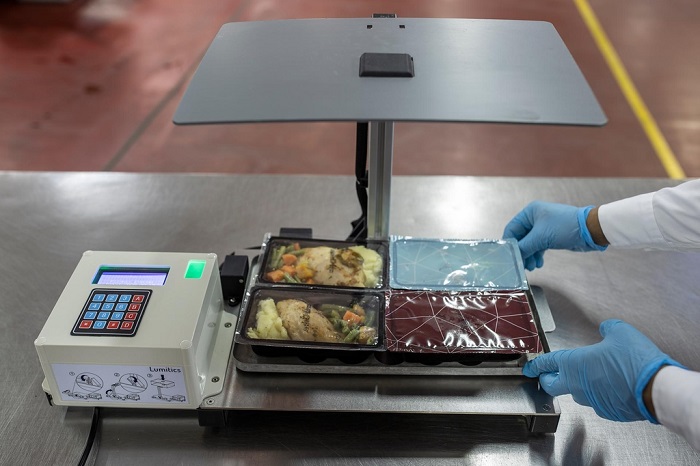 To be precise, if the algorithm finds that a particular amount of chicken dish is wasted on a flight to London, the flight will reduce that much chicken dishes on the next day or service, on the same route.
In 2017, the International Air Transport Association found that 1.14 million tonnes of food was wasted from in-flight catering and about 20 per cent of all food produced by in-flight catering teams is wasted every year.
The problem is something airlines are aware of and Etihad began its partnership with Lumitics this year, before aviation was widely affected by the coronavirus pandemic. With many routes now restarting, Etihad is keen to move forward with the project.
"As the airline scales up the flight operations again, it is exciting to restart the project and continue the work that had begun," said Mohammad Al Bulooki, chief operating officer at Etihad Aviation Group.
Rayner Loi, co-founder of Lumitics, said "tackling food waste is one of the largest cost-saving opportunities for any business producing and serving food. Not only does it make business sense, it is also good for the environment. We are excited to be working with Etihad Airways to help achieve its goals in reducing food waste," he added.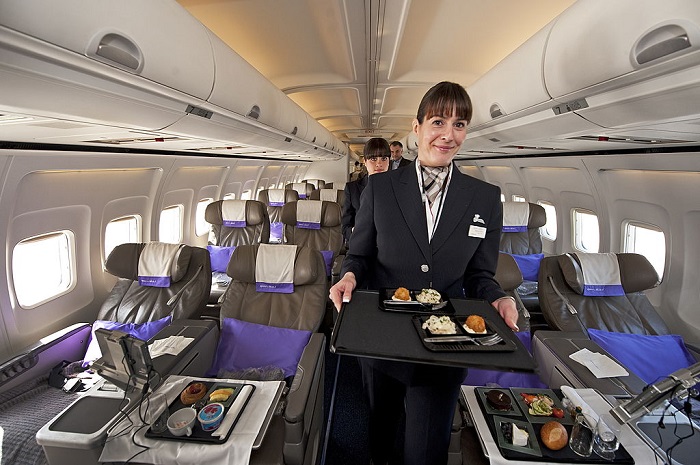 Etihad's food waste programme is one of several sustainability focused initiatives the airline is undertaking. Last year, the Abu Dhabi airline operated a single-use-plastic-free flight from the UAE to Australia and introduced its Etihad Greenliner programme to help improve operating efficiency and sustainable practice in aviation. Almost 100 plastic items on board were substituted for sustainable alternatives, from the bags that normally hold reusable headsets, to cups, cutlery and toiletries.
Among the new items were edible wafer coffee cups from 'Cupffee', blankets made from recycled plastic bottles and sustainable amenity kits from Buzz, an in-flight product supplier. Toothpaste was provided in chewable tablet form in recycled cardboard boxes and toothbrushes made from a wheat straw composite were given to each passenger. Economy class meals were provided on reusable trays, with aluminium containers, bread rolls in paper bags and lightweight steel cutlery in paper pouches.
In total, more than 50 kilograms of single-use plastic was removed from the flight. Most recently, Etihad partnered with Boeing and NASA to use its newest Dreamliner as a test bed for technologies that can help reduce fuel consumption, noise pollution and carbon dioxide emissions.