Busy schedules and ever competing workplaces demand so much from a person's life. This often leads to mental health issues like anxiety and depression. If you've ever had anxiety, you will know that it's a complex illness that can have a debilitating effect on everyday life. It's important to seek help to manage anxiety. However, establishing a therapeutic home environment will make you feel better for longer.
This does not be by spending loads of money on buying new stuff. You can always create a positive aura in your home and workplace by redecorating a few elements. Let us help you with some easy and quick redecorating ideas.
Keep it simple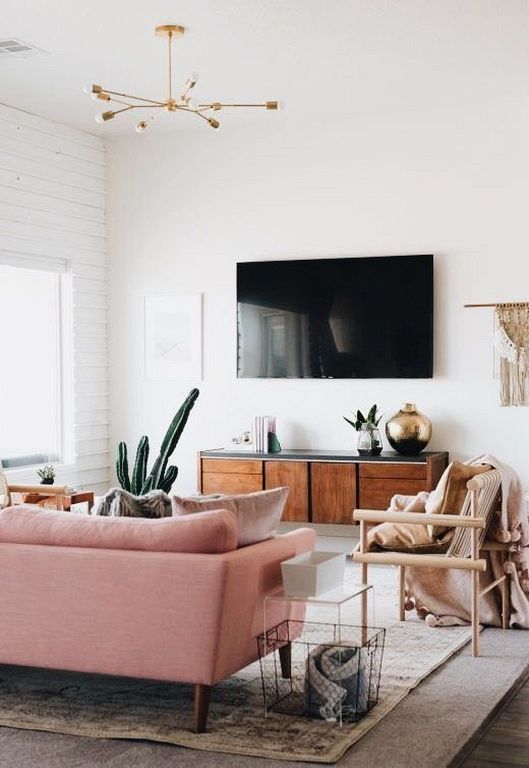 Be mindful of the patterns and colors you mix and match in your home. This can be very overwhelming to live around. Skip the polka dots and stripes, bright walls, and go with solids to create a calming environment that won't accelerate your anxiety. Swap dark and bulky furniture for light and streamlined designs. Make sure to limit the use of colorful and heavy printed curtains, carpets, wall hangings, and cushions.
Be organized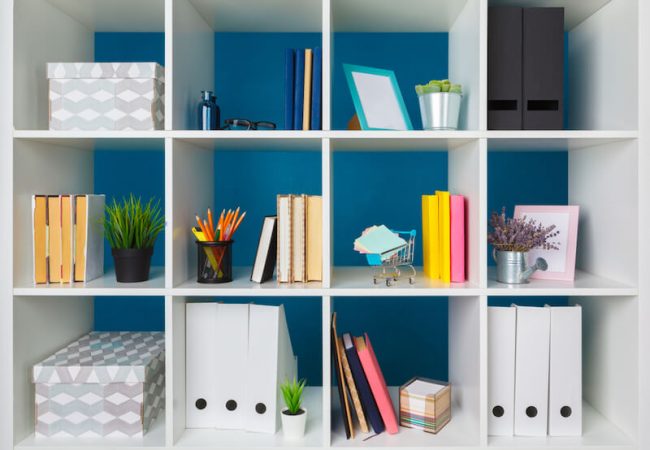 This might not be everyone's cup of tea. However, studies have shown that keeping a clean and organized living space help to reduce stress. Keep a clean and ordered space and regularly cull unnecessary items, while ensuring you have adequate storage for everything. Keep unused items out of sight in closed cupboards or basements.
Choose your wall paint wisely
Colors have a significant impact on people and each person reacts differently to particular colors. Red can be angry and loud while soft blush colors tend to calm your nerves. Soft and serene colors have a relaxing and soothing effect, so replace bold or dark walls and drapes with pale blues, lilacs, and pinks.
Use your green thumb
There is nothing that can bring life to a place than some green. Plants and flowers have a positive effect on anxiety. Indoor plants are immensely used to reduce stress, boost up the productivity and mood. Flowers are lively, fragrant, and add beauty to the room. Choose plants that need less maintenance and make sure to replace dried flowers with fresh ones. You can also add an ample amount of green shade in your wall and drapes to give a lively ambiance.
Create space to breathe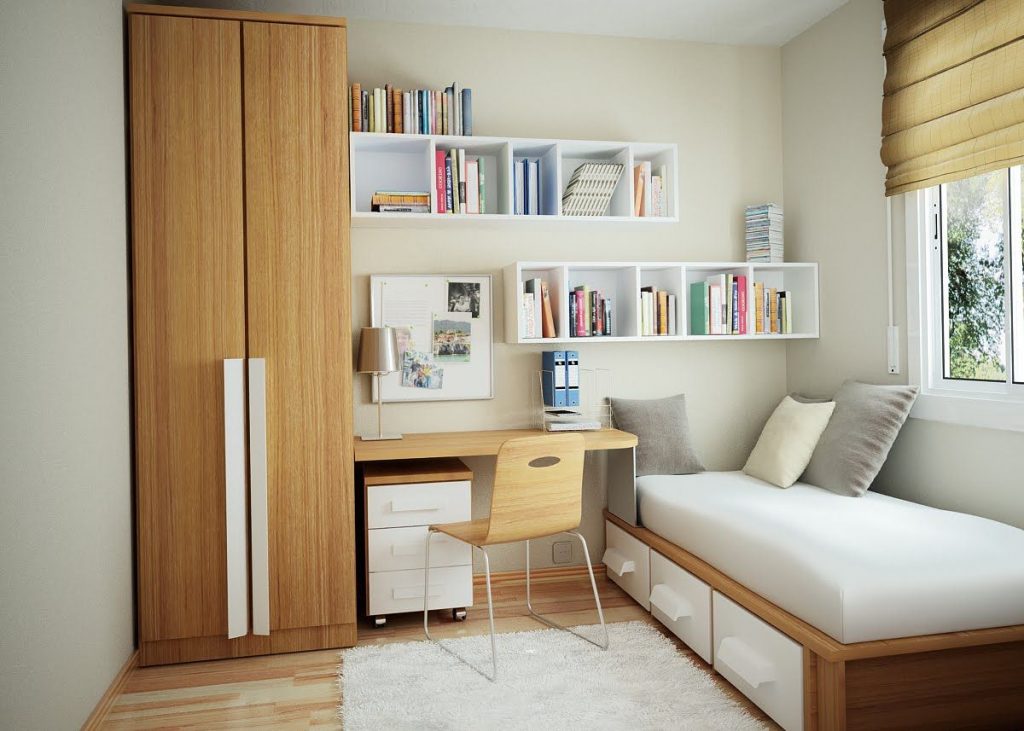 Feeling claustrophobic is a trigger of anxiety. Creating an open and airy space in your home can make you feel a lot better. Always ensure that there is sufficient space between items of furniture to create a pleasant environment. Get rid of the stuff that no longer has a purpose in your life. Sorting and decluttering them will naturally subside your stress level with time.
Let the nature in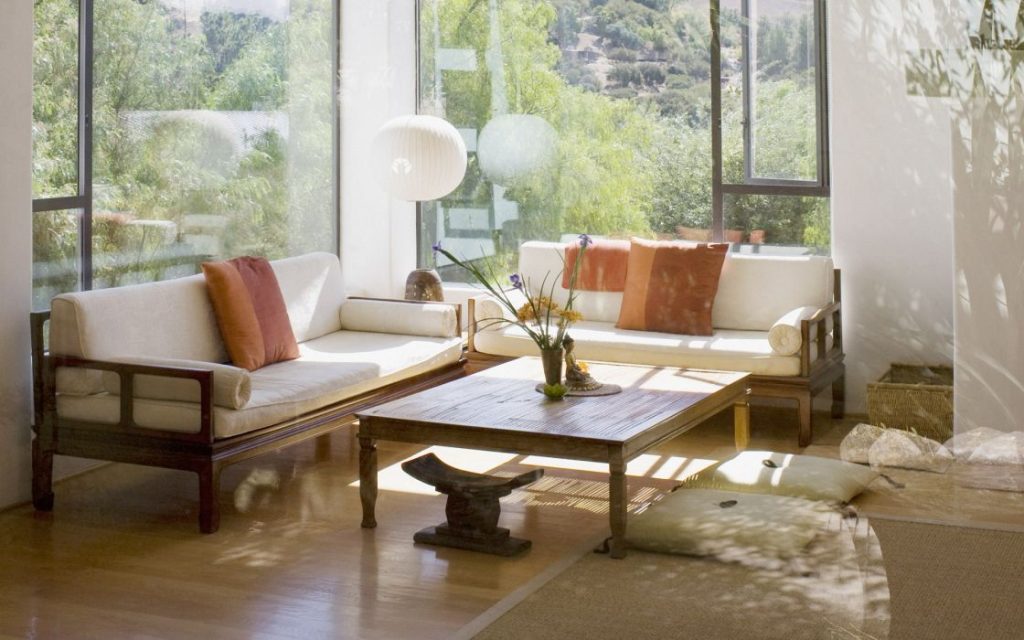 Exposure to natural daylight can help improve our mood by regulating our natural body clock. Open your windows and let fresh air and sunlight into your place which gives an instant mood lift. Adequate air circulation is also important for good mental and physical health.
If you don't have direct sunlight, use a higher wattage in your lighting to brighten a gloomy space. Combine several forms of lights to create a warm ambiance, such as downlights, floor lights, and table lights.
Choose comfortable bed
Inadequate sleep is one of the contributing factors of anxiety. The level of coziness and calmness of your bed is of vital importance. Look for a quality mattress which is lovely to touch and feel, as it can improve your sleeping patterns. If you are on a budget, invest in some good quality comforters to give you a better and relaxed sleep.
Warning:
Your mental health is important, so make sure to consult a professional in case of frequent distress.
Keeping away negative people from your life is necessary, feel free to 'redecorate' your friend list.
Every person has their own preference. Know what colors and patterns you like and what keep you relaxed even if its some bizarre shades/patterns.
Remember your home is the only place where you can be absolutely free. Make sure to make it your own little heaven.
Go for a healthy lifestyle.
Read about scented candles and how they help you improve your mental well-being here.