London: Most of the countries in Europe have warned their residents about a second Covid wave hit as France, Germany and Belgium reported a spike in its Covid cases, the last week.
Germany
The second wave of Covid-19 has already reached Germany, Saxony state head Michael Kretschmer said on Saturday. Earlier this week, Spanish officials warned that the country could be experiencing another spike of infections after about 8,000 cases were confirmed in Catalonia over the past fortnight.
"The second wave of corona virus is already here. It is happening every day," Mr Kretschmer, the centre-right leader of the eastern German state told the national media. "We have new outbreaks of infection every day, which could turn into very high numbers."
Mr Kretschmer, however, assured that Germany will not be deeply affected by the second wave due to its federal system. Centrally governed countries, such as France or Poland, do not have the state resources to deal with local outbreaks as well as countries like Germany, he said. Although Covid-19 has claimed more than 9,000 lives in Germany, Mr Kretschmer said the pandemic had unified its people. Germany was divided into four occupation zones after the Second World War and the Berlin Wall only came down in 1990.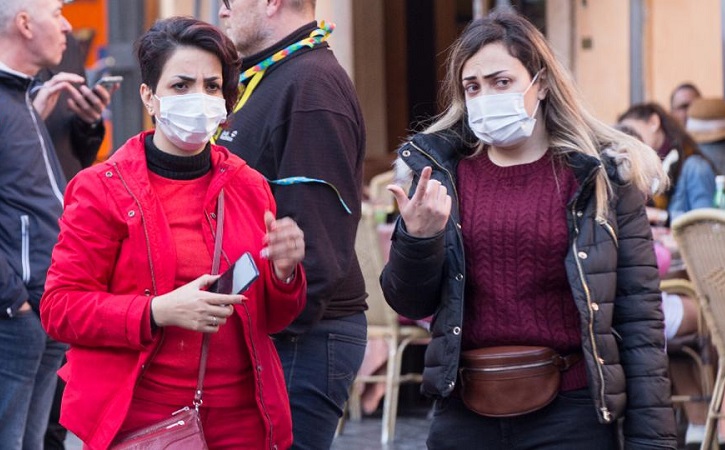 "The corona virus pandemic is the first shared crisis experience in Germany. The best part is that people in the East and West are acting the same way in this crisis," he said. "The corona virus is the best proof that this country has grown together."
The reproduction rate of the corona virus in Germany has increased from 1 to 1.16. This means that, an infected person can further infect 2 people, on an average. This rate, being greater than one clearly indicates that the Covid spread in the country is rather exponential.
France
France reported on Friday that it had found a significant surge in Covid-19 cases, reporting 1,062 new cases – nearly double the 584 seen on Tuesday. The country's health ministry said there had been a 66 per cent increase in cases over three weeks.
Researcher found some locations in Paris had begun testing positive for corona virus in their sewage water since the end of June, despite having tested negative previously. Some scientists believe that sampling sewage for signs of the virus could help estimate infection numbers without having to test each person.
Belgium
In Belgium, where the number of cases has skyrocketed by 89 per cent compared to the previous week, a three-year-old girl died from Covid-19, health authorities said on Friday.
England
Meanwhile, in England, indoor gyms, swimming pools and sports facilities started to reopen on Saturday in the latest easing of the corona virus lock-down. But a third of these facilities are expected to remain shut and the sector is reeling from the financial fallout of the pandemic.
Gyms must follow strict hygiene and social distancing measures by limiting customer numbers and cleaning and spacing out equipment. Indoor gyms remain closed in Scotland and Wales, but they opened in Northern Ireland opened earlier in July. Although Britain rules out any chances of a second wave of Covid hit, it is working harder to curb the number of daily infection cases to at least below 500.
Read this article about how deeply Asia is being hit by the pandemic and how Covid death toll vary there.