Beirut: Unbelievable reports are coming from Beirut about the rescuers indicating signs of life still under the debris, even after one month from the blast. Rescuers are looking for survivors in the rubble of Beirut after detecting possible signs of life after the deadly blast tore through the city.
A team of Chilean rescue workers were forced to pause their search on Thursday because of dangerous conditions at the site, but returned to continue work in the ruined building in the Lebanese capital. The civil defence team restarted the search after intense pressure from an angry crowd of onlookers who berated the Lebanese army for halting the rescue effort.
Search teams believe there could be one person, possibly a child, who is still alive despite being trapped in the collapsed building since the explosion on August 4. Shortly before 11 pm, Lt Michel El Murr of the Beirut fire department told Reuters that the rescue mission would be suspended until morning because a wall threatened to collapse. A crane arrived on site to help the rescue effort.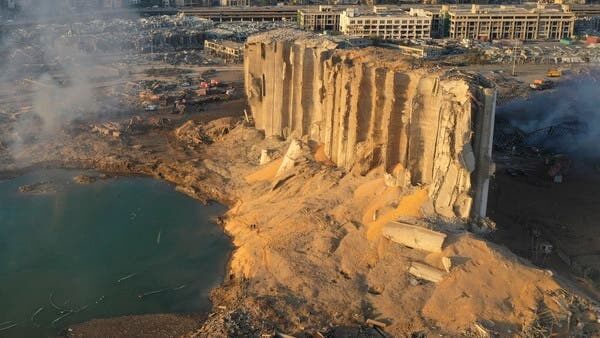 But the civil defence team returned to the painstaking work of removing debris after intense pressure from an angry crowd of onlookers who berated the Lebanese army for stopping the rescue mission.
The civil defence worked without any instruments through the rubble on the second floor of the damaged building in Gemmayzeh area. Lawyer Melhem Khalaf, head of the Lebanese bar association, told the media that he was worried about the lack of expertise among the civil defence workers.
Activists from the area tweeted about the signs of life under the debris:
The search began after rescue workers detected signs that people could still be alive in the rubble. Rescue worker Eddie Bitar said there was evidence of breathing and a pulse, with a temperature sensor indicating the presence of a survivor buried in the ruin.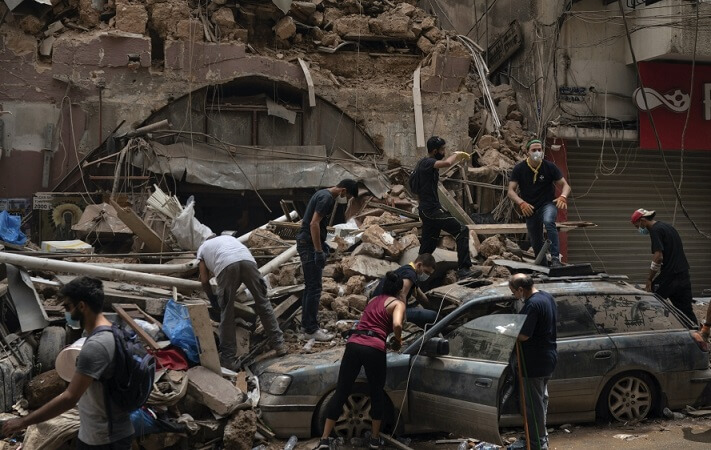 Another member of the rescue team told the press that they found indications of two bodies on the second floor of the building in Beirut's Gemmayzeh area. The worker said that there could be a "triangle of life" if someone had been protected by a supporting wall when the building fell. He said that in Haiti, the team had found someone alive after 28 days under the rubble. "If they are strong enough, then anything is possible," he said.
The army and civil defence arrived on the scene and closed the road, bringing in equipment and floodlights to assist the teams who worked into the night. "They found another body and they say it's still alive, still breathing, but nothing is assumed for sure so we are waiting to start work again," Lt El Murr said.
He said the Chilean team, who had experience in earthquakes and mining disasters, had found survivors after the same amount of time, but the possibility was low. "Even if it's 1 per cent we hope it is good for us," Lt El Murr said.